Welcome to the Quantock Hills, a hidden gem nestled in the heart of Somerset. With its stunning landscapes and diverse wildlife, this picturesque area offers endless opportunities for adventure and relaxation.
Whether you're an avid hiker or simply looking for a peaceful retreat from city life, there are plenty of things to do in Quantock Hills that will leave you feeling rejuvenated and inspired. Join us as we explore some of the best activities that this beautiful region has to offer!
Where are Quantock Hills?
The Quantock Hills are located in Somerset, England. They are a range of hills and an Area of Outstanding Natural Beauty (AONB) that stretches from the coast near the town of Watchet to the town of Bridgewater and the Somerset Levels. The hills are known for their beautiful landscapes, woodlands, heathlands, and panoramic views. They are a popular destination for walking, hiking, and enjoying the natural scenery.
What is the Highest Point of the Quantock Hills?
The highest point of the Quantock Hills is called Wills Neck. It reaches an elevation of 384 meters (1,260 feet) above sea level. Wills Neck offers stunning views of the surrounding countryside and is a popular spot for visitors to the area.
What is the Meaning of Quantocks?
The term "Quantocks" refers to the name of the hills in Somerset, England. The origin of the name "Quantocks" is uncertain, but it is believed to come from the Celtic word "Cantuc," meaning "sparkling" or "shining." This name could be a reference to the reflective quality of the hills' streams or the way the light interacts with the landscape.
Another theory suggests that the name may be derived from the Old English word "cwealm-tocc," meaning "slaughter hill," possibly indicating a historical association with battle or sacrifice. However, the exact meaning and origin of the term remain speculative.
Top 10 Best Things to Do in Quantock Hills – Attractive Places
1. Hiking and Walking
The Quantock Hills are a hiker's paradise, with paths that weave through lush valleys and rugged hillsides. The area is filled with scenic trails that offer breathtaking views of the surrounding countryside. One popular walk is the Coleridge Way, which takes you on a journey through woodlands, farmland, and quaint villages.
For those seeking more of a challenge, there are plenty of longer hikes to undertake, such as the circular route around Wills Neck. This challenging trek rewards hikers with panoramic views of Somerset and beyond.
But it's not all about long treks – there are also plenty of short walks suitable for families or those who prefer to take things at a slower pace. Take a stroll along one of the many nature trails in Holford Combe or explore the ancient woodland at Great Wood.
Whatever your level of experience, walking and hiking in Quantock Hills is an unforgettable experience that immerses you in nature's beauty at its finest. So pack your boots and get ready to explore this stunning region on foot!
2. Cycling
Cycling enthusiasts will be delighted to hear that the Quantock Hills offers a fantastic network of cycling routes. Whether you prefer on-road or off-road cycling, there are options available for all levels of experience.
For those looking for a challenge, try out some of the more difficult trails and take in the stunning views along the way. If you're new to cycling or prefer a more leisurely ride, there are easier routes available as well.
Renting a bike is an easy option if you don't have your own equipment with you. There are several places in the area that offer bike rentals at reasonable prices.
One thing to keep in mind when cycling through the Quantock Hills is to respect nature and wildlife. Stay on designated paths and avoid disturbing any animals or plants along your journey.
Cycling is one of the best ways to experience the beauty of this picturesque region. With so many options available, it's no wonder why cyclists flock from around the world to explore these scenic routes!
3. Wildlife Watching
The Quantock Hills are a haven for wildlife enthusiasts, with its diverse range of species and natural habitats. The hills are home to deer, birds, butterflies and other animals that can be spotted while exploring the area's scenic trails.
One of the most iconic sightings in the Quantock Hills is that of the famous Quantock ponies. These beautiful creatures roam freely through the hills and add an extra layer of charm to your visit.
Bird watching is also popular among visitors who come to see some rare bird species such as crossbills or hawfinches. If you're lucky, you might even spot a peregrine falcon soaring high above.
Butterflies fluttering around wildflowers are another sight not to be missed in this picturesque place. With over 30 different butterfly species found here, it's no wonder why nature lovers flock to these hills.
If you're more inclined towards smaller critters, look out for hedgehogs scurrying about or field mice rustling through leaves – there's never a shortage of little surprises waiting right around every corner!
In short, visiting the Quantock Hills is not only breathtaking but also an opportunity to witness some stunning examples of British wildlife living free in their natural habitat!
4. Horse Riding
The Quantock Hills are a haven for horse riding enthusiasts, offering a vast network of scenic trails suitable for all levels. Whether you're an experienced rider or just starting, there are several equestrian centers in the area that provide horse riding lessons and guided trails to explore the hills.
One such center is "Quantock Trekking," located in West Bagborough. They offer hour-long trail rides for beginners as well as half-day treks for more experienced riders. The stunning views of the countryside from atop your trusty steed make it an unforgettable experience.
Another popular equestrian center is "Bridleways," situated in Aisholt village. Their expert guides lead riders through ancient woodlands and along bridleways on well-trained horses perfect even for first-time riders.
If you're looking to explore the hills with your own horse, there are plenty of options available too – simply check out one of the many livery yards or stables scattered throughout the region.
So why not saddle up and discover all that this beautiful corner of Somerset has to offer on horseback? With its tranquil landscapes and winding paths, it's sure to be an adventure like no other!
5. Nature Reserves
The Quantock Hills are a nature lover's paradise, and the area is home to several stunning nature reserves. These sanctuaries provide visitors with an opportunity to explore the region's diverse flora and fauna in their natural habitat.
One such reserve is Holford Combe, located on the western edge of the Quantocks. The site boasts ancient woodland, wildflower meadows, and sparkling streams that are perfect for paddling or picnicking. Visitors can take guided walks around the reserve or opt for a self-guided tour using one of the many marked trails.
Aisholt Woods is another popular nature reserve in the Quantock Hills. This beautiful woodland area covers over 80 hectares and features some of Somerset's oldest trees. Visitors can spot rare species like lesser spotted woodpeckers, dormice, and bats while exploring this tranquil location.
Both Holford Combe and Aisholt Woods offer opportunities for birdwatching as well. Bird enthusiasts will be delighted by sightings of buzzards, kestrels, herons, and owls among others during their visit to these reserves.
Whether you're interested in photography or simply want to immerse yourself in nature's tranquility – visiting these fantastic reserves should be high on your list when exploring what wonderful things there are to do in Quantock Hills!
6. Historic Sites
The Quantock Hills aren't just a place of natural beauty, but they're also steeped in history. Exploring the historic sites of the area can be an enriching experience for any visitor.
One such site is Coleridge Cottage, which was once home to the renowned poet Samuel Taylor Coleridge. The best cottage has been preserved as it was during his time living there and provides visitors with a glimpse into the life of this literary figure.
In addition to visiting Coleridge Cottage, you can also explore other sites that showcase the area's rich history. For example, Stowey Court is a Grade II listed building that dates back to the 17th century and played a significant role in local politics during its time.
Visitors can immerse themselves in these historical buildings while learning about their connections to literature and local culture. By exploring these places, visitors gain insight into how people lived in earlier times and how they shaped modern-day Quantock Hills.
7. Picnicking and Relaxation
One of the best ways to enjoy the natural beauty of Quantock Hills is by having a picnic in one of its scenic spots. The area offers plenty of peaceful locations where you can set up your blanket and enjoy some delicious food while surrounded by breathtaking views.
Whether you prefer open fields or shaded areas, there are plenty of choices for picnicking in Quantock Hills. You can choose from various picturesque locations such as Holford Combe, Cothelstone Hill, and Fyne Court. These spots offer panoramic views that will leave you feeling relaxed and at peace with nature.
In addition to enjoying good food and stunning vistas, picnicking in Quantock Hills also provides an opportunity to bond with loved ones or friends. This activity encourages quality time together without distraction from technology or other distractions.
If you don't have time to prepare your own picnic basket, there are local cafes and shops nearby that offer ready-made meals perfect for outdoor dining like this one. And don't forget to pack a few games or books for entertainment purposes!
Picnicking is a fun way to relax and unwind amidst the serene surroundings of Quantock Hills – just be sure not to leave any rubbish behind!
8. Photography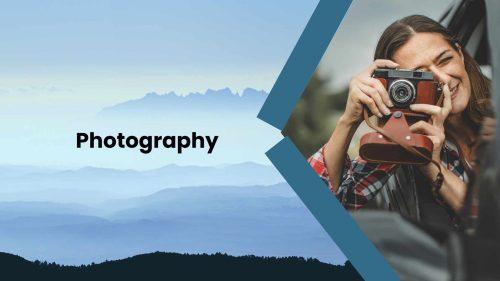 If you're a photography enthusiast, the Quantock Hills offer an excellent opportunity to capture some stunning shots. With its diverse wildlife and breathtaking landscapes, this area is a haven for nature photographers.
Whether you prefer landscape or wildlife photography, there's no shortage of subjects to capture in the Quantock Hills. The rolling hills, wooded valleys and open moorland provide plenty of opportunities for capturing beautiful vistas.
You can focus on the details too – from wildflowers to insects and birds – even macro photographers will find something interesting here. You may be lucky enough to spot a red deer among the trees or one of the many bird species that make their home in these hills.
The changing seasons also bring new opportunities for creative photography. In autumn you'll see spectacular colors as the foliage turns golden; during winter snowfall transforms everything into an enchanted wonderland while spring brings out bright bluebells carpeting woodland floors.
Whatever your interest in photography is, there's always something new to discover when exploring the Quantock Hills with your camera!
9. Local Events
The Quantock Hills are not just a pretty place to visit, but also a hub of exciting events and activities throughout the year. From festivals and fairs to guided walks and wildlife talks, there is always something happening in the area that will keep visitors entertained.
One popular event is the annual Quantock Food Festival held every summer at Crowcombe Court. The festival showcases local food producers, cooking demonstrations by renowned chefs, live music performances, and children's activities.
For those interested in history, Coleridge Cottage organizes various literary events throughout the year. Visitors can attend poetry readings or learn more about Samuel Taylor Coleridge's life through guided tours of his former home.
Nature lovers should check out the "Wildlife Walks" organized by the Somerset Wildlife Trust. These guided walks offer unique opportunities to spot rare bird species and other wildlife while learning about conservation efforts in the area.
Other notable events include vintage car rallies, art exhibitions featuring local artists' work inspired by their surroundings, charity runs/walks for good causes such as cancer research or animal welfare causes like pony rescue charities.
Attending a local event during your visit can be an excellent way to immerse yourself in Quantock Hill's culture while having fun!
Conclusion
To sum up, the Quantock Hills provide a perfect escape from the hustle and bustle of tourist attractions of everyday life. With its scenic trails, diverse wildlife, historical sites, and local events, there is something for everyone to enjoy in this beautiful area. Whether you're a nature lover or simply looking for some relaxation time, the Quantock Hills have got you covered.
So why not plan a trip to this stunning destination and experience all that it has to offer? From hiking and cycling to horse riding and wildlife watching, there are plenty of things to do in the Quantock Hills that will leave you with memories that last a lifetime.
Related Articles:
Best Place to Visit in Somerset
Best Top 10 Hotels in Somerset