Welcome to Bath, a city famous for its Roman Baths, Georgian architecture and charming streets. While there's plenty to see and do within the city limits, sometimes you just need a break from the hustle and bustle of urban life. Fortunately, Bath is surrounded by some of England's most beautiful countryside and historic towns. Whether you're looking for scenic walks, quaint market towns or ancient landmarks, there are plenty of day trips from Bath that offer something for everyone. In this blog post, we'll highlight 15 of the best day trips from Bath that will take your breath away!
Best Day Trips From Bath
1. Bath Skyline Walk
Website: www.nationaltrust.org.uk
The Bath Skyline Walk is a must-do for anyone looking to experience the natural beauty of the area surrounding Bath. This six-mile circular route takes you through meadows, woodlands and valleys while offering breathtaking views of both the city and countryside.
Starting at Bathwick Fields, this trail leads you through National Trust land with unique flora and fauna that make it an ideal setting for nature lovers. You'll encounter various wildlife habitats along the way including wildflower meadows, hedgerows full of birdsong and ancient woodland that offers a glimpse into England's past.
But what makes this walk truly spectacular are the panoramic views over Bath's skyline. From Sham Castle to Alexandra Park, each viewpoint provides a different perspective on this stunning landscape. So don't forget your camera!
Whether you're an experienced walker or just looking for a leisurely stroll in nature, The Bath Skyline Walk has something for everyone. It's perfect for families with children or couples looking to escape from city life – so put on your walking boots and discover one of England's hidden treasures!
Map:
2. Frome
Frome is a charming market town located just a short drive from Bath. It's known for its vibrant arts community, independent shops, and monthly artisan market.
The town is home to over 200 listed buildings, many of which date back to the 17th century. Frome has a rich history as a wool town and was an important centre for cloth production in the Middle Ages.
Today, Frome is best known for its thriving arts scene. The town boasts several art galleries featuring exhibitions by local artists, as well as live music venues and theatres.
Visitors can explore the many unique shops that line Frome's cobbled streets. The town has become particularly popular with those seeking handmade crafts and locally sourced products.
One of the highlights of visiting Frome is experiencing its monthly artisan market. Held on the first Sunday of every month, this bustling event features over 80 stalls selling everything from street food to vintage clothing.
Whether you're interested in exploring Frome's historic architecture or immersing yourself in its creative culture, this vibrant market town makes for an excellent day trip from Bath.
Map:
3. Bradford-on-Avon
Bradford-on-Avon is a charming market town located just 8 miles away from Bath. The town's well-preserved Saxon church and medieval tithe barn are the main attractions that draw visitors to this historic place.
One of the best things about Bradford-on-Avon is its picturesque streets lined with honey-coloured stone buildings. Wandering through these narrow lanes feels like stepping back in time as if you're walking into a storybook village.
The Saxon church of St Laurence is one of the oldest surviving churches in England, dating back to the 11th century. Its unique architecture features Norman pillars, a rare example of early Romanesque style in the country.
Another highlight of Bradford-on-Avon is the tithe barn, which was built in the 14th century and served as a storehouse for goods collected as tithes or taxes by local landowners. Today, it has been converted into an exhibition space showcasing local history and culture.
Apart from its historical sites, Bradford-on-Avon boasts numerous independent shops selling handmade crafts and artisanal products. You can also sample some delicious food at one of its many cafes and best restaurants serving locally sourced ingredients.
A day trip to Bradford-on-Avon offers visitors a chance to step back in time and experience English history up close while exploring its charming streets filled with quaint boutiques and eateries.
Map:
4. Lacock Abbey
Website: www.nationaltrust.org.uk
Lacock Abbey is a stunning historical landmark located just a short distance from the city of Bath. Originally a nunnery, it was later transformed into a stately home and has since become an iconic filming location for movies and TV shows, including Harry Potter.
The medieval cloisters are one of the most impressive features of Lacock Abbey, offering visitors a glimpse into what life was like during this era. The intricate architecture and attention to detail make it easy to imagine what life must have been like for those who lived here centuries ago.
As you move through the abbey's various rooms, you'll be transported back in time as you take in the magnificent furnishings and artwork that adorn them. From ornate tapestries to antique furniture, there is no shortage of beauty or history here.
Of course, one cannot talk about Lacock Abbey without mentioning its role in cinema history. Fans of Harry Potter will recognize many parts of the abbey from scenes in several films from the franchise. It's truly awe-inspiring to stand where some of our favourite characters once stood on screen!
Whether you're interested in history or simply enjoy exploring beautiful buildings with fascinating stories behind them, Lacock Abbey is well worth visiting when looking for day trips from Bath!
Map:
5. Glastonbury
Glastonbury is a town shrouded in myth and legend, making it an absolute must-visit for anyone interested in the mystical and spiritual. The most iconic landmark of Glastonbury is undoubtedly the Tor, which towers over the town and offers breathtaking views from its summit.
The Tor has been associated with numerous legends throughout history, from being a site of ancient goddess worship to being connected to King Arthur and Avalon. Visitors can climb up to the top of the hill and see for miles around, taking in the stunning scenery that surrounds them.
Aside from its natural beauty, Glastonbury is also famous for hosting one of Europe's largest music festivals – Glastonbury Festival. Every year thousands flock to this small Somerset town to enjoy live music across multiple stages in fields surrounding Worthy Farm.
But even outside festival season, there's always something happening in Glastonbury. The town itself is filled with independent shops selling everything from crystals to tarot cards, as well as cafes serving organic food and drinks.
If you're looking for a unique day trip from Bath that will leave you feeling uplifted and inspired by its magic, then make sure you visit mystical Glastonbury at least once!
Map:
6. Cotswolds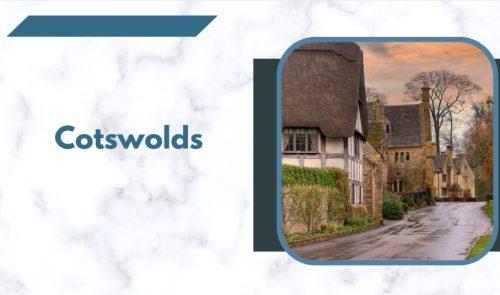 Nestled just outside of Bath, the Cotswolds is a wonderland for those looking to escape into nature. This Area of Outstanding Natural Beauty spans over 800 square miles and boasts rolling hills, picturesque villages, and stunning countryside views.
The Cotswolds is home to countless charming towns and villages, each with its own unique character. From the idyllic town of Bourton-on-the-Water, also known as the "Venice of the Cotswolds," to the historic market town of Chipping Campden with its distinctive honey-coloured buildings – there's something for everyone in this breathtaking region.
One popular activity in the Cotswolds is exploring on foot or by bike. The area has an extensive network of walking trails and cycle routes that wind through fields filled with wildflowers and along winding streams.
If you're looking for a more laid-back way to take in your surroundings, hop on one of the many scenic drives that traverse through quaint villages like Bibury or Castle Combe. You'll be transported back in time as you pass by thatched-roof cottages and old-fashioned pubs.
No matter how you choose to explore it, visiting the Cotswolds should be at the top of any traveler's list when visiting Bath. It's truly a magical place where nature meets history in perfect harmony.
Map:
7. Wells
If you're looking for a quaint and charming day trip from Bath, look no further than Wells. As England's smallest city, it has plenty of character to offer.
One of the main attractions is its magnificent cathedral, which boasts impressive Gothic architecture and stunning stained glass windows. Take a tour or simply wander around the grounds to appreciate its beauty.
But that's not all Wells has to offer. The medieval streets are lined with unique shops and cafes, providing opportunities for souvenir shopping or a leisurely meal.
Don't miss out on the historic market place either, where you can find local produce and handmade crafts. It's a great way to support small businesses while experiencing traditional English markets.
Wells may be small but it packs a lot of charm into its streets. It's definitely worth adding to your list of day trips from Bath.
Map:
8. Bathampton
If you want to get away from the hustle and bustle of Bath, head to Bathampton. This tranquil village is located just a short distance from the city centre and offers visitors a chance to relax in peace.
One of the best ways to enjoy Bathampton is by taking a walk along the Kennet and Avon Canal. The canal runs through the village and provides stunning views of the surrounding countryside.
Alternatively, if you want to see more of Bathampton, why not take a boat trip? There are several operators that offer guided tours along the canal. This is an excellent way to explore this beautiful area while learning about its history.
Bathampton also has some great pubs where you can stop for refreshments after your walk or boat ride. These establishments serve delicious food and drink at reasonable prices, making them popular with both locals and tourists alike.
Whether you choose to take a relaxing stroll along the canal or go on an exciting boat trip, Bathampton is definitely worth exploring during your visit to Bath.
Map:
9. Longleat
Website: www.longleat.co.uk
Longleat Safari Park and Adventure Park is a must-visit destination for animal lovers. The best park boasts over 500 animals, from lions and tigers to monkeys and giraffes. You can take a safari drive through the animal enclosures and witness these majestic creatures up close.
Aside from the safari drive, Longleat offers an array of attractions that cater to all ages. Thrill-seekers can enjoy a variety of rides including the 'Sky Safari', which gives guests an aerial view of the park; while those looking for more leisurely activities can explore the hedge maze or stroll through one of many stunning gardens.
The Adventure Park also features a range of interactive experiences such as feeding opportunities, where you get to hand-feed some adorable animals like deer or meerkats! Additionally, there are various shows throughout the day including birds-of-prey displays.
Spending time at Longleat is both educational and entertaining. You'll learn about different species from around the world while having fun with family and friends in this picturesque environment.
Map:
10. Salisbury
Salisbury is a charming market town located just 40 minutes from Bath. It's home to one of the best-preserved copies of the Magna Carta, which can be found at Salisbury Cathedral. The document dates back to 1215 and outlines some of the basic principles that are still relevant today, such as individual rights and the rule of law.
The cathedral itself is also worth exploring, with its impressive Gothic architecture and beautiful stained glass windows. Visitors can take a tour or attend a service to fully appreciate this historic landmark.
But it's not just about history in Salisbury – there are plenty of other things to see and do in this picturesque town. Take a stroll through its medieval streets lined with half-timbered buildings, visit one of its many museums or art galleries, or simply relax in one of its quaint cafes.
If you're looking for something more active, head out into the surrounding countryside for some hiking or cycling. There are several trails nearby that offer stunning views over the Wiltshire countryside.
Salisbury makes for an excellent day trip from Bath – whether you're interested in history, culture or outdoor activities, there's something here for everyone.
Map:
11. Cheddar Gorge
Cheddar Gorge is a stunning natural wonder located just an hour's drive from Bath. The gorge boasts dramatic limestone cliffs that rise up to 450 feet, making it the highest inland cliff face in Britain. Visitors can explore the gorge on foot or take a guided tour to learn more about its history and geology.
Aside from its breathtaking landscapes, Cheddar Village is also famous for its cheese-making heritage. In fact, Cheddar cheese was first produced here over 800 years ago! Today, visitors can sample authentic cheddar cheese at local shops and cafes or even take part in a cheese-making workshop.
But that's not all there is to do in Cheddar. Outdoor enthusiasts will love hiking up the steep steps of Jacob's Ladder or exploring the underground caves of Gough's Cave. And if you're looking for something a little more relaxing, why not take a stroll through the village's quaint streets lined with charming cottages and traditional pubs?
Cheddar Gorge and Village offer something for everyone: stunning landscapes, rich history and culture, exciting outdoor activities and delicious food experiences. It's definitely worth adding this day trip destination to your itinerary when visiting Bath!
Map:
12. Avebury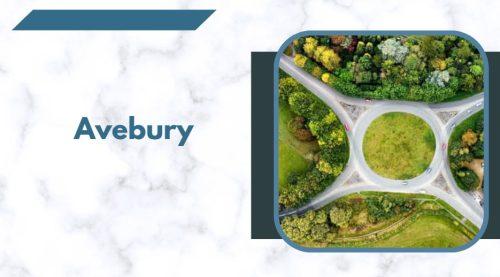 Avebury is a small village in Wiltshire, about an hour's drive from Bath. It is famous for its stone circle and henge, which are larger than Stonehenge and also a UNESCO World Heritage Site.
The Avebury stone circle dates back to around 2600 BC, making it one of the oldest standing monuments in the UK. The stones were placed in several circles around the village centre, with two smaller inner circles surrounded by a larger outer ring.
Unlike Stonehenge, visitors are free to walk among the stones at Avebury. This means you can get up close and personal with these ancient structures and really appreciate their size and beauty.
In addition to the stone circle, there are also other prehistoric sites to explore in Avebury. These include burial mounds, barrows, and earthworks that give us insight into how our ancestors lived thousands of years ago.
Visiting Avebury is a truly unique experience that will transport you back in time to an era when humans were just beginning to build monumental structures.
Map:
13. Lacock
Lacock is a charming village that takes you back in time with its well-preserved medieval buildings. Its picturesque streets and historic architecture have made it a popular filming location for various films and TV shows, including Harry Potter, Pride and Prejudice, and Downton Abbey.
Walking through the village feels like stepping back into another era with its timber-framed houses, cobbled streets, and old-fashioned storefronts. The National Trust owns many of the properties in Lacock Village, including the 13th-century Lacock Abbey which features cloisters used as Hogwarts classrooms in Harry Potter movies.
Strolling around this quaint village gives travelers an excellent opportunity to explore English history while enjoying some stunning views of beautiful countryside landscapes. There's also plenty more to see beyond the medieval buildings such as St Cyriac's Church – one of England's finest examples of Gothic architecture.
Visiting Lacock is like experiencing a slice of England's past. It provides visitors with a unique insight into bygone times while offering some truly unforgettable sights along the way.
Map:
14. Bristol
Bristol is a vibrant city that offers visitors an exciting blend of history, culture, and creativity. The city's rich maritime heritage can be seen in its bustling harbour and iconic suspension bridge, while its street art scene has gained worldwide recognition thanks to the works of famous artist Banksy.
Visitors can explore Bristol's historic sites such as the Clifton Suspension Bridge or Bristol Cathedral, which dates back to the 12th century. If you're interested in learning more about the city's maritime history, head to the M Shed museum or take a boat tour along the River Avon.
One of Bristol's most unique attractions is its street art scene. From colourful murals to hidden gems tucked away down side streets, there are plenty of Instagram-worthy spots for art lovers to discover.
Foodies will also love exploring Bristol's diverse culinary scene – from trendy cafes serving up artisan coffee to Michelin-starred restaurants showcasing local ingredients.
Whether you're interested in history, art, food or simply soaking up the atmosphere of this buzzing city, there are plenty of reasons why Bristol should be on your list of day trips from Bath.
Map:
15. Stonehenge
Stonehenge is a must-visit attraction for anyone travelling to Bath. This iconic prehistoric monument located just a short drive from the city offers visitors an opportunity to explore one of the world's most mysterious and awe-inspiring sites.
Built over 5,000 years ago, Stonehenge remains shrouded in mystery with many theories about its purpose and how it was constructed. Despite this, visitors can enjoy a range of experiences at the site including guided tours, exhibitions, and audio guides that provide fascinating insights into the history and significance of this ancient monument.
As you approach Stonehenge, you'll be struck by its sheer size and scale. The giant stones are arranged in concentric circles weighing up to 25 tons each! It's hard not to feel overwhelmed by their presence as you stand before them.
The visitor centre at Stonehenge is also worth exploring. Here you can learn more about the site's history through interactive exhibits that bring to life the people who built Stonehenge thousands of years ago.
Whether you're interested in history or simply looking for a unique day trip from Bath, visiting Stonehenge should definitely be on your list. With its mystical aura and enigmatic charm, it will leave you feeling humbled by our ancestors' incredible achievements.
Map:
Conclusion
Bath is a great place to base your day trips from. With so many amazing options for exploring the surrounding areas, you'll never be short of things to do or see. From historic towns and villages to stunning natural landscapes and attractions, there's something for everyone within easy reach of Bath.
So whether you're looking for a peaceful countryside walk or an action-packed family day out, these top 15 day trips from Bath are sure to provide plenty of inspiration. Don't hesitate – start planning your next adventure today!
FAQs
1. Is Bath Good for a Day Trip?
Bath is absolutely worth a day trip! It is a compact city with many attractions concentrated in the city centre, making it perfect for exploring in a day. You can visit the Roman Baths, marvel at the beautiful Georgian architecture, explore the Bath Abbey, stroll along the charming streets, and enjoy the city's relaxed atmosphere. It's a great destination for a day trip from nearby cities or as a stop during a larger itinerary.
2. Is Bath Worth a Day Trip from London?
Yes, Bath is definitely worth a day trip from London! It's approximately a 90-minute train journey from London, making it easily accessible. Bath's rich history, stunning architecture, and well-preserved Roman Baths make it a UNESCO World Heritage site. You can immerse yourself in the Roman and Georgian eras, visit the iconic Bath Abbey, and enjoy the picturesque streets and shops. Bath's unique charm and beauty make it a popular choice for a day trip from London.
3. How Many Days are Enough in Bath?
While a day trip to Bath is feasible, spending more time allows you to fully appreciate the city and its surroundings. Ideally, two to three days would be sufficient to explore Bath at a leisurely pace. This would give you ample time to visit the major attractions like the Roman Baths, Bath Abbey, and the Royal Crescent, as well as explore the charming streets, enjoy the local cuisine, and perhaps even take a day trip to the nearby attractions like Stonehenge or the Cotswolds.
Related Articles: