Welcome to the picturesque town of Looe, a charming seaside destination located in Cornwall. Whether you're a local or just visiting for the weekend, one thing is for sure – breakfast is the most important meal of the day! Luckily, there are plenty of cafes and restaurants around town that offer delicious morning meals. In this article, we'll be exploring the top 10 best breakfast places in Looe. From hearty full English breakfasts to freshly baked pastries and coffee, we've got you covered. So grab your appetite and let's dive into some mouth-watering dishes!
Best Breakfast in Looe – Top 10
1. Café Fleur
Café Fleur is a small, family-run café located on Quay Street in Looe. This charming establishment offers a warm and friendly atmosphere, making it the perfect spot to start your day. The menu at Café Fleur features an extensive range of breakfast options, from classic bacon sandwiches to vegetarian alternatives.
One of the standout dishes at Café Fleur is their Eggs Benedict – perfectly poached eggs served on top of toasted English muffins and drizzled with hollandaise sauce. If you're feeling indulgent, why not add some smoked salmon or crispy bacon?
But it's not just about the food at Café Fleur – they also serve up some of the best coffee in town. Whether you prefer a flat white or a cappuccino, their baristas know how to make the perfect cup every time.
The interior décor at Café Fleur is cosy and eclectic, with vintage trinkets adorning almost every surface. It's clear that this café has been lovingly decorated by its owners over the years.
If you're looking for delicious food served in a welcoming environment, look no further than Café Fleur.
Map:
2. Pier One looe
Located right on the pier, Pier One Lounge offers a stunning view of the harbour and serves up some delicious breakfast options. With outdoor seating available, this café is perfect for those who want to enjoy their meal while taking in the views.
Their breakfast menu includes traditional full English breakfast as well as vegetarian and vegan options. The ingredients used are locally sourced and freshly prepared, ensuring that you get tasty food every time you visit.
If you're looking for something light, they also offer pastries such as croissants or pain au chocolat along with their selection of teas and coffees. The staff at Pier One looe are friendly and welcoming, making your dining experience a pleasant one.
Pier One Looe is not only a great place to grab breakfast but also an ideal location to relax while enjoying the beautiful scenery.
Map:
3. The Cornish Bakery
The Cornish Bakery is a must-visit spot for breakfast in Looe. Located on Fore Street, this bakery offers freshly baked goods every day. The moment you step inside the bakery, you will be surrounded by the aroma of baked goodies.
Their menu has a wide range of options, including hearty breakfast pastries, savoury pies and quiches, sandwiches and wraps along with vegetarian and gluten-free options to choose from.
One thing that sets the Cornish Bakery apart is their use of local ingredients such as locally sourced meat and vegetables in all their dishes. You can taste the freshness in every bite.
They also offer coffee made from beans roasted locally in Cornwall which pairs perfectly with any pastry or sandwich option on their menu.
The staff at The Cornish Bakery are friendly and welcoming making your breakfast experience even better. Make sure to stop by this gem during your visit to Looe – it's worth it!
Map:
4. The Courtyard
The Courtyard is the perfect place to start your day in Looe. Situated in an idyllic location, this cafe offers a wide range of delicious breakfast options.
Their menu features everything from classic Full English breakfasts to lighter options like avocado toast and fresh fruit bowls. No matter what you choose, every dish is made with high-quality ingredients that are sure to satisfy even the pickiest eaters.
In addition to its excellent food, The Courtyard boasts a cosy atmosphere that will make you feel right at home. Whether you're dining alone or with friends and family, their friendly staff will ensure that your experience is nothing short of exceptional.
One thing that sets The Courtyard apart from other cafes in Looe is its commitment to sustainability. They use locally sourced produce whenever possible and strive to minimize waste in all aspects of their business.
If you're looking for a great breakfast spot in Looe that offers both delicious food and a welcoming atmosphere, be sure to check out The Courtyard!
Map:
5. The Sandwich Bar
If you're looking for a quick and delicious breakfast in Looe, The Sandwich Bar is definitely worth checking out. Located right in the heart of town, this cosy little café offers a variety of tasty breakfast options that are perfect for those on the go.
One of their most popular breakfast items is the bacon sandwich, made with locally sourced bacon and served on freshly baked bread. You can also opt for a sausage or egg sandwich if you prefer.
For something a bit more substantial, try their full English breakfast which comes with all the classics like eggs, bacon, sausages, mushrooms and tomatoes. Vegetarian options are also available upon request.
The Sandwich Bar has a friendly and welcoming atmosphere that will make you feel right at home. Their staff is incredibly attentive and always willing to offer recommendations or answer any questions you may have.
The Sandwich Bar is an excellent choice for anyone who wants to enjoy a delicious breakfast without breaking the bank. So why not stop by next time you're in Looe?
Map:
6. Daisy's Cafe
Located in the heart of Looe, Daisy's Cafe is a small and cosy establishment that offers a delightful breakfast experience for locals and tourists alike. With its warm and friendly atmosphere, this cafe attracts customers who are looking for a relaxed and comfortable space to start their day.
The menu at Daisy's Cafe features traditional English breakfast items such as bacon, eggs, sausages, black pudding, beans and mushrooms. In addition to the classic options, they also offer vegetarian alternatives like avocado toast or porridge with fresh fruit.
One of the highlights of Daisy's Cafe is their homemade cakes which are freshly baked every day on-site. Whether you're in the mood for something sweet like cinnamon rolls or savoury like quiches – there is always something delicious to choose from.
The staff at Daisy's Cafe are welcoming and accommodating – making sure that all customers feel right at home. They go above and beyond to provide excellent service which adds to the overall enjoyable dining experience.
If you're looking for an intimate setting with great food choices while visiting Looe- then make sure that you add Daisy's Cafe to your list!
Map:
7. The Old Boat House
The Old Boat House in Looe is a unique and charming café that offers an exceptional breakfast experience. Located on the harbour front, this café boasts stunning views of the sea and boats.
One of the standout dishes on their breakfast menu is the smoked salmon with scrambled eggs. The dish comes with two slices of toasted sourdough bread, which complements the creamy scrambled eggs and smoky flavour of the salmon perfectly.
If you're looking for something sweet, then try their homemade pancakes topped with fresh berries and maple syrup. The pancakes are light and fluffy while still maintaining a satisfyingly filling texture.
Aside from their delicious food offerings, The Old Boat House also has excellent customer service. Their staff members go above and beyond to make sure that every customer feels welcomed and taken care of during their visit.
If you're looking for a cosy breakfast spot by the water in Looe, then be sure to check out The Old Boat House!
Map:
8. The Lookout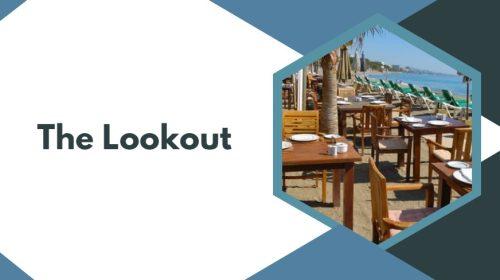 The Lookout is a popular breakfast spot situated on the coast of Looe, offering panoramic views of the sea. The café has an outdoor seating area where you can enjoy your breakfast while breathing in the salty air and watching boats bobbing on the water.
One of their most famous dishes is their 'Full English Breakfast' which includes bacon, sausages, eggs cooked to your liking, grilled tomatoes, mushrooms and beans served up with toast. However, if you are looking for something lighter or healthier they also offer granola bowls topped with yogurt & fruit.
Apart from these classic options, The Lookout offers some unique dishes such as Smashed Avocado Toast garnished with poached egg and feta cheese crumbles. Another dish that stands out is their smoked salmon bagel – perfect for seafood lovers!
The Lookout provides a picturesque ambience along with delicious food choices that cater to everyone's tastes. If you want to start off your day right with stunning views and mouth-watering breakfast items then make sure to visit this charming café!
Map:
9. The Pier Cafe
Located on the iconic Looe Pier, The Pier Cafe is a must-visit spot for breakfast. This charming cafe offers stunning views of the harbour and the sea, creating a peaceful ambience that complements its delicious food.
The menu features classic British dishes with a twist, made from fresh and locally sourced ingredients. Their breakfast options include traditional Full English Breakfast and vegetarian options like Avocado Toast and Veggie Sausage Sandwiches.
For those looking for something sweet to start their day off right, try their fluffy pancakes or French toast topped with seasonal fruits and syrup. They also offer a range of hot drinks such as cappuccino or latte to accompany your meal.
What sets The Pier Cafe apart is its friendly staff who are always ready to serve you with a smile. Whether you're grabbing a quick bite before heading out for adventure or taking time to soak in the scenery over coffee, this café provides an outstanding experience that will leave you wanting more.
If you're looking for great food paired with breathtaking views and excellent service while having breakfast in Looe – then The Pier Cafe should definitely be on your list!
Map:
10. Loowena Cafe
Loowena Cafe is a hidden gem in the heart of Looe. Its unassuming exterior may not catch your eye, but once you step inside, you'll be greeted by a cosy and welcoming atmosphere.
The cafe boasts a menu that caters to all tastes and dietary requirements, with plenty of vegetarian and gluten-free options available. But what sets Loowena apart from other cafes in the area is its commitment to sourcing local ingredients. From their freshly baked bread to their homemade jams, everything on the menu is made using locally sourced produce.
If you're looking for something hearty, try their Full Cornish Breakfast or Eggs Benedict. For those with a sweet tooth, their pancakes served with maple syrup are not to be missed. And if you're in need of a caffeine fix, they serve up some of the best coffee in town.
Not only does Loowena Cafe offer great food and drink options, but it also has friendly staff who go above and beyond to make your visit enjoyable. It's no surprise that this little café has become a favourite among locals and tourists alike.
If you want delicious food made with local ingredients served in an inviting atmosphere by charming staff members – Loowena Cafe should definitely be on your list when searching for Looe's best breakfast spots!
Map:
Conclusion
After exploring the top 10 breakfast spots in Looe, it's clear that this charming Cornish town has a lot to offer when it comes to starting your day off right. From classic cafes and bakeries to seaside eateries with stunning views, there's something for everyone.
Whether you're a local looking for your new go-to spot or a visitor eager to try out the best of what Looe has to offer, we hope this list helps guide you towards some delicious and memorable breakfast experiences.
So next time you find yourself in Looe and in need of a hearty meal to kickstart your day, be sure to check out one (or all!) of these fantastic options. You won't be disappointed!
Related Articles: