Welcome to the charming city of Lincoln, where history meets modernity and there's something for everyone to enjoy! Whether you're visiting with your family, exploring as a couple, looking for adult activities or seeking adventure in the heart of the city centre, Lincoln has it all. From picturesque parks and interactive exhibits to romantic strolls and cultural experiences, this vibrant destination offers a plethora of exciting things to do. So grab your map and get ready to embark on an unforgettable journey through the top attractions that make Lincoln truly special. Let's dive right in and discover all the amazing things to do in Lincoln that await you in this enchanting city!
About Lincoln
Lincoln is a cathedral city and the county town of Lincolnshire, England. It is located on the River Witham, 133 miles (214 km) north of London. Lincoln has a population of 103,813 (2021 census).
Lincoln is a historic city with a rich heritage dating back to the Roman era. It was one of the most important cities in Roman Britain, and its Roman walls are still largely intact. Lincoln Cathedral is one of the most iconic buildings in the city, and it was once the tallest building in the world.
Lincoln is also home to a number of other important historical sites, including Lincoln Castle, the Museum of Lincolnshire Life, and the Collection Museum. The city also has a vibrant arts and culture scene, with a number of theatres, galleries, and museums.
Lincoln is a popular tourist destination, and it is also a good place to live and work. The city has a strong economy, and it is home to a number of major employers, including the University of Lincoln and the NHS.
Best Things to Do in Lincoln
Things to Do in Lincoln with Kids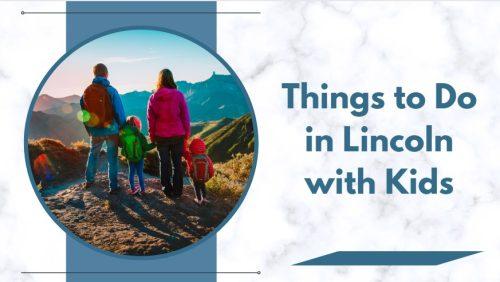 Looking for some family-friendly fun in Lincoln? Look no further! The city offers a range of activities that are perfect for keeping your little ones entertained and creating lasting memories.
Start off your adventure at the Natural World Centre located in Whisby Nature Park. Here, your kids can immerse themselves in interactive exhibits that showcase the wonders of nature. From learning about local wildlife to exploring outdoor play areas, there's something here to engage and inspire every young mind.
For a day surrounded by natural beauty, head over to Hartsholme Country Park. Pack a delicious picnic and enjoy it amidst the stunning scenery while your children run around freely. Don't forget to bring binoculars as you embark on a birdwatching adventure or explore the walking trails together – who knows what fascinating creatures you might spot?
If you're up for some excitement and mystery-solving, don't miss out on the Lincoln Mystery Treasure Trail. This treasure hunt-style activity will have you and your kids exploring the city centre as you follow clues and uncover hidden gems along the way. It's an excellent opportunity to bond as a family while embracing an exciting challenge.
For older children and teenagers seeking thrills, Aerial Extreme is just what they need! This outdoor high ropes adventure course promises an action-packed day filled with adrenaline-fueled challenges suspended among tall trees. They'll be swinging, climbing, and conquering obstacles like true adventurers!
Unleash your children's inner artists by visiting The Little Pottery Studio. Let them channel their creativity onto pottery pieces that they can paint with vibrant colours of their choice. It's not only fun but also provides them with an artistic experience they won't soon forget.
With these fantastic options available in Lincoln, there's no shortage of things to do with kids that will leave smiles on everyone's faces!
Things to Do in Lincoln for Couples
Looking for some romantic activities to enjoy with your partner in Lincoln? Look no further! The city offers a variety of options that are perfect for couples looking to spend quality time together.
Start by visiting the Lincoln Arboretum, a Victorian park that provides a picturesque setting for a romantic afternoon. Take leisurely walks along the winding paths, surrounded by lush greenery and beautiful lakes. It's the ideal place to escape from the hustle and bustle of everyday life and simply enjoy each other's company.
For an enchanting cultural experience, head to the historic Lincoln Theatre Royal. Catch a live performance or play and immerse yourselves in the world of theatre. From drama to comedy, there's always something captivating happening on stage.
If you're both fans of antiques, then exploring the numerous antique shops in Lincoln is a must-do activity for you. Spend hours browsing through unique treasures and vintage items together, discovering hidden gems along the way.
For a truly romantic moment, make your way to Burton Waters Marina during sunset. Take a leisurely stroll along the marina's waterside while enjoying breathtaking views as the sun sets over the horizon. It's an idyllic spot where you can create unforgettable memories with your loved one.
Why not try something fun and interactive like taking a cocktail-making class? Sign up at one of Lincoln's bars or cocktail lounges where expert mixologists will teach you how to craft your favorite drinks. Not only will it be educational but also an enjoyable experience that allows you both to bond over shared creativity.
So whether it's wandering through parks hand-in-hand or indulging in exciting new experiences together, these activities are guaranteed to enhance your connection as a couple while exploring what Lincoln has to offer!
Things to Do in Lincoln for Adults
Explore the historic Bailgate and Strait areas of Lincoln, where you'll find a charming atmosphere filled with independent shops and historic buildings. Take a leisurely stroll through the streets, stopping at unique boutiques and speciality stores to discover hidden gems and one-of-a-kind items.
If you're looking for a hands-on experience, join one of the craft workshops in Lincoln. From pottery to woodworking, these workshops offer an opportunity to learn new skills while unleashing your creativity. Whether you're a beginner or an experienced artist, there's something for everyone to enjoy.
For history enthusiasts, a visit to the Lincolnshire Aviation Heritage Centre is a must. Explore their impressive collection of World War II aircraft and artefacts, immersing yourself in the rich aviation history of the region. Don't miss the chance to witness a live engine run – it's an unforgettable experience that brings history to life.
Immerse yourself in traditional medieval drama by attending a performance of the Lincoln Mystery Plays. Held in historic settings throughout the city, these plays transport you back in time with captivating storytelling and vibrant performances. It's like stepping into another era right here in modern-day Lincoln.
Beer lovers will delight in taking part in one of Lincoln's ale house tours. Led by knowledgeable guides, these tours provide insight into the city's brewing history while sampling some of its best local beers along the way. Discover new flavours and learn about traditional brewing techniques as you hop from one ale house to another.
In Lincoln, adults have plenty of options for enriching experiences that cater specifically to their interests. So whether it's exploring historic neighbourhoods or indulging in cultural activities such as craft workshops or theatre performances- there are endless possibilities awaiting discovery!
Things to Do in Lincoln City Center
In the heart of Lincoln's city centre, there are plenty of exciting activities and attractions waiting to be explored. One such place is the Jews' Court, a mesmerizing medieval building that houses both the Stonebow and the Museum of Lincolnshire Life. Step back in time as you wander through its historic halls and learn about the fascinating history of the region.
After immersing yourself in history, why not indulge in a traditional pub lunch at the Wig and Mitre? This charming establishment is renowned for its character and historic ambience. Sit back, relax, and savour delicious food while appreciating the unique atmosphere that surrounds you.
For art enthusiasts, a visit to Lincoln Artists' Market in Castle Square is a must. Here you can peruse through an array of unique artwork, crafts, and artisanal goods created by talented local artists. Whether you're looking for something special to take home or simply want to admire artistic creations, this market has something for everyone.
If shopping is more your style, head over to Lincoln Waterside Shopping Centre. Located right in the heart of the city centre, this vibrant shopping destination offers an extensive range of fashion items, electronics, gifts, and much more! Treat yourself or find that perfect gift for someone special as you explore all that this bustling retail hub has to offer.
For a taste of medieval life, visit the ruins of the Medieval Bishops' Palace. This atmospheric site boasts a beautiful garden, moat, and stunning views of Lincoln Cathedral. Take a stroll around the historic grounds and imagine what life was like during this period in history.
Whether you want to immerse yourself in history, indulge in delicious food and drink, shop till you drop, or admire local art, there is something for everyone to enjoy in Lincoln's city centre. So why not plan your visit today and discover all that this vibrant destination has to offer?
Things to Do in Lincoln for Young Adults
For young adults looking for exciting and entertaining activities in Lincoln, there are plenty of options to choose from. The University of Lincoln's Student Union hosts a variety of events throughout the year, including live music performances, parties, and social gatherings. It's a great way to meet new people and embrace the vibrant student community in the city.
If you're seeking some adventure, head over to Brayford Pool where you can try your hand at water sports such as paddleboarding, kayaking, or canoeing. Enjoy an active day out on the water with friends while taking in picturesque views of this beautiful area.
For a night filled with laughter and entertainment, make sure to visit the Lincoln Comedy Club. With its lineup of talented stand-up comedians and lively atmosphere, it guarantees a hilarious night that will leave you in stitches.
Music lovers won't want to miss out on catching a live concert or DJ performance at The Engine Shed. This popular music venue showcases both local talent and well-known artists across various genres. Get ready for an unforgettable night filled with incredible music and electric energy.
For young adults interested in cinema and culture, attending film screenings hosted by the Lincoln Film Society is a must-do activity. These screenings often include discussions about the films being shown, providing an opportunity for intellectual engagement and appreciation of artistry.
Conclusion
Lincoln offers a wide range of activities and attractions for visitors of all ages. Whether you're exploring the city centre, immersing yourself in history, enjoying outdoor adventures, or seeking cultural experiences, there is something for everyone in this vibrant city.
Families can have a great time at the Natural World Centre and Hartsholme Country Park, creating lasting memories with their kids. Couples can enjoy romantic moments at the Lincoln Arboretum or indulge in a live performance at the historic Lincoln Theatre Royal. Adults can explore the Bailgate and Strait areas or delve into craft workshops to learn new skills.
For young adults looking for excitement and entertainment, there are student union events and water sports activities at Brayford Pool. The Lincoln Comedy Club and The Engine Shed offer laughter-filled nights and live music experiences that will leave you wanting more.
No matter what your interests may be, Lincoln has it all. From its rich history to its vibrant arts scene, this city captivates visitors with its charm and diversity. So whether you're planning a family vacation, a romantic getaway or just looking for some fun with friends, make sure to include Lincoln on your list of destinations to visit!
Remember to check out our other blog posts for more travel inspiration!
Related Articles:
Best Things to Do in Harrogate