Welcome to the vibrant seaside city of Brighton, where sunny days and creative energy collide! Whether you're a history buff, a shopaholic, or simply seeking some good old-fashioned fun, this charming coastal gem has something for everyone. From iconic landmarks to hidden gems off the beaten path, let's dive into our ultimate guide on the top things to do in Brighton. So grab your sunscreen and let's explore this captivating city together!
Best Things to Do in Brighton – Thrills and Adventures
Things to Do in Brighton with Kids
1. Brighton Pier
Brighton Pier is the epitome of old-fashioned seaside fun, and it's an absolute must-visit when you're in town with your kids. As soon as you step onto the pier, you'll be greeted by a vibrant atmosphere filled with laughter and excitement. The rides are a highlight for children of all ages – from thrilling roller coasters to gentle carousels that will make their hearts soar.
But it's not just about the rides; Brighton Pier is also home to a plethora of arcade games that will keep your little ones entertained for hours. From classic pinball machines to modern video games, there's something for everyone here. And don't forget to try your hand at winning some prizes at one of the many stalls scattered along the pier!
In between all the rides and games, take a moment to soak up the nostalgic charm of traditional seaside amusements. Treat your family to some delicious fish and chips or indulge in sweet treats like candyfloss and ice cream while enjoying stunning views of the coastline.
Brighton Pier truly embodies everything we love about quintessential British seaside experiences – it's full of energy, joy, and endless possibilities for making unforgettable memories with your loved ones.
2. Sea Life Brighton
Sea Life Brighton is a must-visit attraction for families looking to explore the wonders of the underwater world. Step into this mesmerizing aquarium and watch as your children's eyes light up with excitement. The vibrant colours, fascinating creatures, and interactive exhibits will captivate their imaginations.
As you wander through Sea Life Brighton, you'll encounter a wide variety of marine life, including majestic sharks gliding effortlessly through the water. These magnificent creatures are sure to leave your kids in awe. From small reef sharks to larger species like blacktip and nurse sharks, there is so much to learn about these incredible predators.
But it's not just about sharks at Sea Life Brighton! Your little ones will also have the opportunity to see graceful sea turtles gracefully swimming by. These gentle giants are always a crowd favourite, with their elegant movements and wise expressions that seem to say they hold secrets from deep beneath the ocean waves.
And let's not forget about the colourful fish that call Sea Life Brighton home. From tropical clownfish (like Nemo!) to dazzling angelfish and vibrant seahorses, there is an endless array of hues and patterns on display here. Your kids will be fascinated by these beautiful creatures as they swim gracefully among coral reefs.
The best part? Sea Life Brighton offers interactive experiences where your children can get up close and personal with some of their favourite marine animals. Whether it's touching starfish in the rock pool or watching feeding sessions for penguins or rays, there are plenty of hands-on opportunities for learning and discovery.
3. Brighton Beach
Brighton Beach is the perfect destination for a day of sun, sand, and family fun! With its picturesque pebble beach and calm shallow waters, it offers endless opportunities for little ones to build sandcastles, fly kites, or simply splash around.
Pack your picnic basket with delicious treats and find a cosy spot on the beach to enjoy some quality time with your loved ones. The sound of waves crashing against the shore provides a soothing backdrop as you savour tasty snacks while basking in the warm sunshine.
For those who love exploring, Brighton Beach is also ideal for beachcombing. Take a leisurely stroll along the shoreline with your children and see what treasures you can discover – seashells, interesting rocks, or maybe even pieces of colourful sea glass!
Don't forget to bring your buckets and spades so that your little builders can create their own sandy masterpieces. Whether they're constructing towering castles or digging moats for imaginary adventures, their creativity will surely shine on this beautiful stretch of coastline.
And if flying kites is more up their alley, let them run free along the expansive beach while watching their colourful creations dance in the sky above. It's an exhilarating experience that will leave them feeling like true adventurers.
4. Booth Museum of Natural History
The Booth Museum of Natural History is a hidden gem in Brighton that offers an exciting and educational experience for kids. As soon as you step inside, you'll be greeted by an impressive collection of taxidermy animals, from majestic lions to curious foxes. The lifelike displays are sure to captivate your little ones and spark their curiosity about the wonders of the natural world.
But it's not just about static exhibits at the Booth Museum. There are also interactive displays where children can learn more about fossils and even have hands-on experiences with real specimens. Imagine their delight as they touch a dinosaur bone or examine a fossilized shell up close!
One of the highlights of visiting this museum is the opportunity for young aspiring scientists to engage in interactive activities and games that bring natural history to life. From solving puzzles to discovering animal adaptations, there's something here for every budding explorer.
As you wander through the museum, take advantage of the knowledgeable staff who are always on hand to answer questions and provide fascinating insights into the exhibits. They're passionate about what they do and eager to share their expertise with visitors of all ages.
A trip to Booth Museum will inspire your children's love for nature and ignite their desire for exploration.
5. Drusillas Park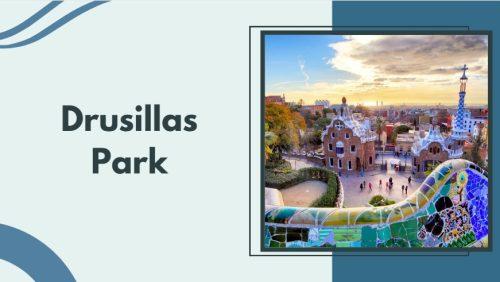 Located just a short drive from Brighton, Drusillas Park is the perfect destination for a fun-filled family day out. With its zoo, adventure play areas, and opportunities for animal encounters, there's something to keep everyone entertained.
At the zoo, your kids will have the chance to see a wide variety of animals up close. From majestic lions and playful monkeys to adorable meerkats and curious penguins, there are creatures from all corners of the globe waiting to be discovered. The park also offers daily animal talks and feeding sessions, giving children the opportunity to learn more about their favourite animals.
For those looking for some excitement and adventure, Drusillas Park has several play areas where kids can let off steam. From climbing frames and slides to zip wires and trampolines, there's plenty of outdoor fun to be had. There are also indoor soft play areas available for younger children who prefer indoor activities.
One of the highlights of visiting Drusillas Park is getting up close with some amazing animals through their animal encounters program. Whether it's feeding lemurs or meeting reptiles in their interactive exhibits, these experiences provide unforgettable memories that your children will cherish.
With its combination of wildlife encounters and thrilling adventures, Drusillas Park offers an exciting day out that the whole family will enjoy.
Things to Do in Brighton for Couples
1. Romantic Beach Walks
Picture this: the soft sand beneath your toes, the rhythmic sound of waves crashing against the shore, and a breathtaking sunset painting the sky in hues of orange and pink. Brighton Beach offers the perfect setting for couples to embark on a romantic beach stroll that will leave you feeling blissfully connected.
As you walk hand in hand along Brighton Beach, let time slow down as you take in the mesmerizing beauty of nature around you. The gentle lapping of the waves provides a soothing soundtrack to your romantic escapade, creating an atmosphere that is both serene and enchanting.
The golden hour just before sunset casts a magical glow upon everything it touches. Feel your worries melt away as you soak up this ethereal ambience with your partner by your side. This is a moment meant for quiet conversations or comfortable silences – an opportunity to simply be present with each other amidst such natural splendour.
With every step, feel yourselves growing closer – not just physically but emotionally too. The act of walking together symbolizes unity and shared experiences, reinforcing the bond between two hearts intertwined. Let go of distractions from everyday life and focus solely on each other's company during this intimate seaside adventure.
A beach walk at sunset isn't just about enjoying nature; it's also about strengthening your connection as a couple. Take turns pointing out seashells washed ashore or playfully race towards dipping toes into foamy waves. These simple gestures evoke laughter and create treasured memories that will stay etched in your hearts long after leaving Brighton Beach.
Embrace romance under open skies, where there are no walls separating lovers from pure affectionate moments. Whether you're walking barefoot or wrapped up warm on breezier evenings, let love guide your steps along Brighton Beach for an experience brimming with tranquillity and endless possibilities.
2. Dinner at a Seafront Restaurant
When it comes to a romantic evening out in Brighton, dining at a seafront restaurant is an absolute must. Imagine sitting hand-in-hand with your loved one, enjoying the gentle sea breeze and the sound of crashing waves while indulging in delectable seafood dishes. The combination of fresh flavours and stunning coastal views creates an unforgettable experience.
Brighton offers a plethora of options for seafront dining, each with its own unique charm. Whether you prefer a cosy traditional fish and chips spot or an upscale fine dining establishment, there is something to suit every couple's taste. Picture yourself gazing into your partner's eyes as you savour mouthwatering oysters or succulent lobster tails, all prepared by talented chefs who understand how to create culinary magic.
As you dine together, take moments to pause and soak in the panoramic views of the coastline stretching out before you. The twinkling lights reflecting on the water only add to the romance of the occasion. This intimate setting provides the perfect backdrop for heartfelt conversations and shared laughter.
3. Private Brighton Wheel Ride
As you wander through the vibrant streets of Brighton, hand in hand with your loved one, there's a truly enchanting experience awaiting you. Imagine booking a private pod on the magnificent Brighton Wheel and soaring high above the cityscape. The panoramic views that greet you are nothing short of breathtaking.
As you settle into your cosy pod, anticipation builds within both of you. The wheel begins to turn slowly, carrying you higher and higher into the sky. With each passing moment, it feels as though time stands still – just the two of you suspended in this magical moment.
Looking out across the horizon, your eyes meet shimmering waves rolling onto Brighton Beach below. The English Channel stretches out before you, its vastness reminding you of how small we are in this world yet how powerful love can be.
The beauty and serenity of this experience create an intimate atmosphere where stolen glances and whispered words take on new meaning. As you gaze at each other against the backdrop of a stunning sunset or twinkling city lights illuminating the night sky, every worry fades away.
This is more than just a ride on a Ferris wheel; it's an opportunity to connect with your partner on a deeper level. It's about cherishing each other's presence and creating memories that will last a lifetime.
No matter what time of year or day it may be when visiting Brighton, booking a private pod on the Brighton Wheel is an unforgettable experience for couples seeking romance and adventure.
4. Brighton Lanes
Step into a world of whimsy and charm as you and your partner wander through the narrow streets of Brighton Lanes. This historic area is bursting with character, beckoning couples to explore its hidden treasures.
As you meander hand in hand, you'll stumble upon charming boutiques filled with unique clothing, accessories, and artwork. From vintage finds to contemporary designs, there's something for every style and taste. Take your time browsing through the eclectic offerings, discovering that perfect souvenir or gift for each other.
Antique shops are also scattered throughout the lanes, inviting you to delve into the past together. Discover vintage trinkets, old books, and intricate furniture pieces that tell stories from bygone eras. Who knows what hidden gem awaits? It could be a delicate piece of jewelry or a quirky retro item that sparks nostalgia.
When it's time for a break from shopping, cosy cafes await around every corner. Pause to indulge in delicious treats like freshly baked scones or artisanal coffee while soaking up the enchanting ambience. The intimate setting provides an opportunity to connect on a deeper level amidst the bustling atmosphere.
The Brighton Lanes offer more than just delightful shops and eateries; they transport couples back in time while creating new memories together.
5. Couples Spa Day
Brighton is the perfect destination for couples looking to unwind and reconnect with each other. And what better way to do that than by indulging in a luxurious spa day together? Brighton boasts a variety of top-notch spas, where you and your partner can relax, rejuvenate, and enjoy some much-needed pampering.
Immerse yourselves in a tranquil oasis as you step into one of Brighton's luxurious spas. From soothing massages to invigorating facials, these spas offer an array of treatments designed to enhance your well-being. Whether you prefer Swedish or hot stone massages, aromatherapy or deep cleansing facials, there is something for every couple's preference.
Many of the spas in Brighton also offer exclusive couples' treatments, allowing you and your partner to experience ultimate relaxation side by side. Imagine receiving simultaneous massages or enjoying a romantic soak in a private jacuzzi – these experiences are guaranteed to deepen your connection and create lasting memories.
In addition to the incredible treatments on offer, most spas provide access to facilities such as saunas, steam rooms, and relaxation lounges. Take advantage of these amenities as you unwind together after your treatments. Enjoy some quiet time sipping herbal tea or simply basking in the serene atmosphere.
A couples' spa day in Brighton is not just about physical well-being; it's about nurturing emotional intimacy too. Spending quality time together away from daily distractions allows you both to connect on a deeper level and strengthen your bond.
Things to Do in Brighton at Night
1. Nightlife on West Street
When the sun sets in Brighton, West Street becomes the pulsating heart of the city's nightlife. This vibrant and bustling street is teeming with a myriad of bars, clubs, and live music venues that cater to every taste and preference. From trendy cocktail lounges to energetic nightclubs pumping out thumping beats, there's no shortage of options for those looking to dance the night away.
Step into one of the lively bars lining West Street and sip on expertly crafted cocktails while soaking up the buzzing atmosphere. Whether you prefer a cosy pub vibe or a sleek lounge setting, you'll find it here. As the evening progresses, venture into one of the renowned clubs where top DJs spin an eclectic mix of music genres that will have you moving your feet until dawn.
But it's not just about dancing; West Street also offers plenty of opportunities to catch live music acts from local talents as well as internationally acclaimed artists. Lose yourself in soulful melodies or headbang to electrifying rock bands – whatever your musical inclination may be, there's something for everyone here.
2. Late-Night Seafront Strolls
As the sun sets over Brighton, a whole new world comes alive along the seafront promenade. The air is filled with excitement and anticipation as people gather to experience the magic of a late-night stroll. As you step onto the illuminated pathway, your senses are immediately awakened by the vibrant atmosphere that surrounds you.
The moonlight casts a soft glow on the glistening waves, creating an ethereal backdrop for your leisurely walk. The sound of crashing waves provides a soothing soundtrack as you take in the beauty of the sea at night. There's something truly enchanting about this peaceful moment when everything seems calm and serene.
As you continue along the promenade, you'll pass by quaint cafes and lively bars where people gather to enjoy drinks and lively conversations. The smell of freshly brewed coffee wafts through the air, enticing you to stop for a warm cuppa or perhaps indulge in some delicious late-night snacks.
The sea breeze gently brushes against your face, invigorating your senses and reminding you of nature's power. You can't help but feel refreshed and rejuvenated as you breathe in deeply, filling your lungs with crisp ocean air.
Whether alone or with someone special, this late-night seafront stroll offers a chance to reconnect with yourself or create lasting memories with loved ones. It's an opportunity to escape from everyday worries and immerse yourself in pure bliss.
3. Comedy Clubs
Brighton is not only known for its stunning beaches and vibrant nightlife, but it also boasts a thriving comedy scene that promises endless laughter. With several comedy clubs scattered throughout the city, you'll have plenty of options to choose from for a night filled with hilarious stand-up comedy shows.
These comedy clubs in Brighton attract top-notch comedians from all over the country, ensuring that you're in for a night of side-splitting humour. Whether you're into observational humour or dark and twisted jokes, there's something to tickle everyone's funny bone.
The intimate atmosphere of these clubs creates an up-close and personal experience with the performers. You can expect interactive performances where the audience becomes part of the show. Get ready to laugh till your belly hurts as comedians expertly navigate through witty anecdotes and quick-witted banter.
Attending a comedy show at one of Brighton's renowned clubs is not just about watching talented performers; it's about immersing yourself in an unforgettable evening filled with laughter alongside fellow comedy enthusiasts. It's the perfect opportunity to let loose, forget your worries, and embrace pure joy.
4. Night Markets
As the sun sets over Brighton, a different kind of market comes to life – the night markets. These occasional events offer a delightful blend of street food, artisanal products, and live entertainment that is sure to ignite your senses.
Picture yourself strolling through rows of stalls adorned with twinkling lights, each one offering an array of delectable treats from around the world. The aroma of sizzling kebabs fills the air as you explore the options in front of you – will it be mouthwatering tacos or crispy falafels tonight?
But it's not just about satisfying your taste buds; these night markets are also a treasure trove for handmade crafts and unique finds. From handcrafted jewellery to quirky home decor items, there's something for everyone who appreciates creativity and originality.
As you browse through the stalls, don't forget to soak in the lively atmosphere created by local musicians and performers. From soulful singers strumming their guitars to mesmerizing acrobats showcasing their skills under colourful spotlights, every corner seems alive with energy and talent.
The beauty of these night markets lies in their ability to bring people together – locals and tourists alike – fostering a sense of community within this vibrant city. Whether you're exploring solo or enjoying an evening out with friends, these markets provide an opportunity to connect with others while immersing yourself in Brighton's eclectic spirit.
5. Nighttime Ghost Tours
If you're looking for a thrilling and spine-chilling experience in Brighton at night, then joining a nighttime ghost tour is an absolute must! These guided tours offer the perfect opportunity to delve into the city's haunted history while hearing chilling ghost stories that will make your hair stand on end.
As darkness descends upon Brighton, these tours take you on an eerie journey through its haunted streets. Led by knowledgeable and entertaining guides, you'll explore some of the city's most notorious paranormal hotspots. From ancient graveyards to historical buildings with macabre pasts, each stop on the tour unveils another layer of Brighton's spectral secrets.
Under the cover of darkness, surrounded by mysterious shadows and hidden corners, you'll hear tales of restless spirits and lingering apparitions. The guides masterfully recount stories filled with suspense, sending shivers down your spine as they transport you back in time to relive tragic events and encounters with the supernatural.
Whether you believe in ghosts or not, these ghost tours are guaranteed to leave a lasting impression. You'll gain insights into Brighton's dark past while experiencing moments of fear and excitement along the way. It's an unforgettable adventure that will have you questioning what lies beyond our world long after it ends.
Things to Do in Brighton with Toddlers
1. Hove Park Playground
Located in the heart of Hove, Hove Park is a haven for families with toddlers. The park boasts a wonderful playground that will have your little ones squealing with delight. With its climbing frames, swings, and sandpit, this playground is designed to keep those energetic tiny feet busy for hours.
The climbing frames are perfect for developing balance and coordination skills while providing endless opportunities for imaginative play. Your little monkeys can climb up ladders, swing from bars, and conquer the mini rock wall like true adventurers.
Swings always manage to bring joy to children of all ages. From gentle back-and-forth motions to soaring through the air with their giggles trailing behind them—it's pure bliss! Whether they prefer traditional swings or bucket seats specially designed for younger children, there's something here to suit every toddler's preference.
And let's not forget about the sandpit! This sandy oasis allows your little ones' creativity to shine as they build magnificent castles or dig deep holes alongside newfound friends. It's an opportunity for sensory play where laughter meets imagination.
Hove Park Playground provides a safe environment for toddlers to explore and socialize while burning off some energy.
2. Brighton Toy and Model Museum
Located in the heart of Brighton, the Toy and Model Museum is a hidden gem that will transport both you and your little ones back in time. Step inside this enchanting museum and be greeted by a treasure trove of vintage toys, model trains, and nostalgic magic.
As soon as you enter, you'll be surrounded by shelves filled with meticulously crafted miniature worlds. From intricate dollhouses to beautifully detailed model train sets, there's something here to captivate every imagination. Watch as your toddler's eyes light up with wonder at the sight of these charming relics from the past.
One of the highlights for many visitors is the collection of classic toys from different eras. Cars, dolls, teddy bears – all lovingly displayed and waiting to be admired. Your little one can even get hands-on with interactive exhibits that encourage play and learning.
The Toy and Model Museum isn't just about looking at beautiful objects; it's also an opportunity for shared experiences between parents and children. Take a stroll through history together as you explore each room filled with carefully curated displays.
For train enthusiasts young and old, make sure not to miss their impressive collection of model trains. Marvel at the intricately designed locomotives chugging along tracks that wind their way through miniature landscapes.
Whether your child dreams of becoming a conductor or simply enjoys playing pretend with their favourite toy cars, this museum offers endless possibilities for imaginative play. The nostalgia-inducing atmosphere combined with educational exhibits makes it a must-visit destination when exploring Brighton with toddlers.
3. Preston Park Miniature Railway
Nestled within the picturesque Preston Park is a delightful treat for both toddlers and train enthusiasts alike – the Preston Park Miniature Railway. Step aboard one of their charming miniature trains and embark on an exciting adventure through the park.
As you chug along the tracks, your little ones will be captivated by the sights and sounds of this enchanting railway. The rhythmic clickety-clack of the wheels, the gentle sway of the carriages – it's a sensory experience that will surely ignite their imaginations.
The staff at Preston Park Miniature Railway are friendly and welcoming, ensuring that every child feels like a true conductor as they take their seat on these pint-sized locomotives. And don't forget to wave to passersby as you zip past them, creating memories that will last a lifetime.
With its winding tracks and lush green surroundings, this miniature railway offers a unique perspective of Preston Park. It's an opportunity for families to enjoy quality time together while immersing themselves in Brighton's rich history.
4. Brighton Marina
Brighton Marina is a must-visit destination for families with toddlers. This bustling waterfront area offers endless opportunities for fun and relaxation. As you stroll along the marina, you'll be captivated by the sight of boats bobbing in the water, and their colourful sails dancing in the wind.
One of the highlights of Brighton Marina is feeding the ducks. Grab a bag of bread crumbs and watch as your little ones giggle with delight while feeding these feathered friends. It's a simple activity that brings joy to both young and old.
After working up an appetite, head to one of the many waterfront restaurants in Brighton Marina. From seafood delights to international cuisine, there's something for everyone's taste buds. Enjoy a leisurely family meal while taking in panoramic views of the marina.
For those feeling adventurous, why not take a boat tour? Hop aboard one of the excursion boats and explore Brighton from a whole new perspective. Your toddler will love being out on the water and experiencing the thrill of sailing.
5. Stanmer Park Nature Trails
Nestled in the heart of Brighton, Stanmer Park is a haven for families seeking outdoor adventures with their little ones. With its easy nature trails and abundance of open spaces, this park offers the perfect playground for toddlers to explore.
As you venture along the nature trails, your toddler will be captivated by the sights and sounds of nature. They can spot colourful flowers blooming in the meadows or listen to birds chirping merrily from treetops above. The trails are suitable for all ages and provide a gentle introduction to hiking for young children.
One of the highlights of Stanmer Park is its vast open spaces where toddlers can freely run, play, and let their imaginations soar. Watch as they scamper across wide grassy fields or roll down gentle slopes with pure joy on their faces. It's an opportunity for them to connect with nature and experience a sense of freedom rarely found in city life.
Stanmer Park also boasts picnic areas where families can unwind and enjoy a leisurely lunch amidst beautiful surroundings. Spread out a blanket under the shade of a tree, unpack your snacks, and savour precious moments together as you recharge before continuing your explorations.
Things to Do in Brighton for Free
1. Street Art Tour
Welcome to the vibrant streets of Brighton, where creativity knows no bounds! One of the best ways to immerse yourself in the city's artistic spirit is by taking a street art tour through the lively North Laine district. As you wander through its colourful streets, prepare to be captivated by an explosion of visual delights.
The North Laine district is a haven for street art enthusiasts and graffiti aficionados. Every corner reveals a new masterpiece adorning walls and alleys, transforming ordinary spaces into living galleries. The artwork here is as diverse as it gets – from thought-provoking murals to whimsical creations that will put a smile on your face.
As you stroll along these artistic pathways, allow yourself to be enveloped in the stories each piece tells. Street art has long been an expressive medium for artists to voice their thoughts and emotions, often reflecting social issues or celebrating cultural diversity. It's truly fascinating how something as simple as paint on a wall can ignite conversations and inspire change.
One thing that sets Brighton apart is its ever-evolving street art scene. Artists from around the world come here to leave their mark, ensuring that there's always something new waiting for you at every turn. Whether it's large-scale murals or intricate stencils, each work of art offers a glimpse into the artist's imagination.
So grab your camera or simply let your eyes be your lens – either way, don't forget to take some time out of your day to appreciate this open-air gallery in all its glory. The beauty of street art lies not only in its aesthetics but also in its ability to bring communities together and spark dialogue about what matters most.
2. Brighton Beach
Nestled along the stunning coastline, Brighton Beach is a must-visit destination for beach lovers. With its unique pebble shoreline, this beach offers a distinct charm that sets it apart from traditional sandy beaches. And the best part? It won't cost you a penny to enjoy all that Brighton Beach has to offer!
Spend your day basking in the sun as you lounge on the smooth pebbles or find the perfect spot for building sandcastles with friends and family. The sound of crashing waves and gentle sea breeze create an idyllic setting for relaxation.
If you're feeling adventurous, take a refreshing dip in the sparkling waters of the English Channel. Don't let those pebbles deter you; they actually make for excellent natural massagers as you wade into the sea! Just be sure to bring your towel to dry off afterwards.
Brighton Beach also boasts an array of activities beyond lounging and swimming. Grab your frisbee or football and engage in some friendly competition in one of its expansive open spaces. Or simply take a leisurely stroll along the promenade while enjoying panoramic views of the coastline.
3. Royal Pavilion Gardens
Nestled in the heart of Brighton lies a hidden gem – the Royal Pavilion Gardens. This serene oasis offers a peaceful escape from the bustling city streets, inviting visitors to immerse themselves in nature's tranquillity. As you enter this lush paradise, you'll be greeted by vibrant flowers and meticulously manicured lawns that stretch out before your eyes.
The gardens are not only visually stunning but also rich in history. Designed by famous landscape architect John Nash in the early 19th century, they were created as an extension of the extravagant Royal Pavilion itself. With its ornate architecture and exotic influences, this former royal residence is truly a sight to behold.
As you meander through the gardens, take a moment to breathe in the fragrant blooms and listen to birds singing overhead. There are numerous benches scattered throughout where you can sit and soak up the tranquil atmosphere or simply enjoy some people-watching.
If you're feeling more active, why not bring along a picnic blanket and enjoy an alfresco lunch amidst nature's beauty? The expansive green spaces provide plenty of room for families and friends to gather together for a leisurely meal or play games on warm sunny days.
4. Brighton Museum and Art Gallery
Located in the heart of Brighton, the Brighton Museum and Art Gallery is a vibrant cultural institution that offers visitors a chance to immerse themselves in art, fashion, and history. While there are paid exhibitions available, one of the best things about this museum is that its permanent collection can be explored for free.
Step inside and you'll find yourself surrounded by an eclectic mix of artworks from various eras and cultures. From ancient Egyptian artefacts to contemporary British art, there's something here to captivate every visitor. The museum also houses an extensive collection of fashion items, showcasing the evolution of style through the ages.
As you wander through the galleries, take a moment to appreciate the intricate details and stories behind each piece. Learn about Brighton's rich history as a seaside resort town or delve into thought-provoking contemporary installations.
The museum provides ample opportunities for learning and engagement with its interactive exhibits and informative displays. Whether you're an art enthusiast or simply curious about different cultures, this is definitely worth a visit.
5. Devil's Dyke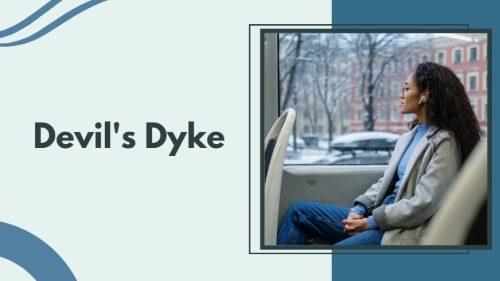 Located just a short bus ride away from Brighton, Devil's Dyke is a true natural gem that will take your breath away. As you step off the bus and catch your first glimpse of this stunning attraction, you'll immediately understand why it has captured the hearts of locals and visitors alike.
The panoramic views of the South Downs stretching out before you are simply mesmerizing. The rolling hills, lush greenery, and vast open spaces create a sense of tranquillity that is hard to find in the bustling city centre. It's no wonder that Devil's Dyke is a popular spot for hiking enthusiasts looking to escape the urban chaos.
But don't worry if hiking isn't your thing – Devil's Dyke also offers plenty of opportunities for picnicking. Find a cozy spot on one of the grassy slopes, spread out your blanket, and enjoy a leisurely lunch while taking in the breathtaking scenery. There's something truly magical about dining al fresco with nature as your backdrop.
Conclusion
In conclusion, Brighton offers a diverse range of activities and attractions that cater to every interest and visitor. From its iconic pier and beautiful beach to its vibrant arts scene and historic lanes, there is something for everyone to enjoy in this lively city. Indulge in the delicious food and drink options, explore the quirky side of Brighton with its hidden gems, and immerse yourself in the thriving nightlife and entertainment. For nature lovers, the city offers stunning parks and gardens to relax and unwind. Families will find plenty of kid-friendly activities and attractions to keep everyone entertained. And for those looking to venture further, Brighton serves as a perfect base for day trips to nearby gems. With its unique charm and welcoming atmosphere, Brighton promises an unforgettable experience for all visitors.
Related Article:
Best Things to Do in Newcastle
Best Things to Do in Blackpool