Welcome to Exeter, one of England's most charming cities. With a rich history and vibrant culture, there is no shortage of things to do in this delightful destination. From exploring medieval castles to strolling along peaceful canals, there is something for every type of traveller. In this blog post, we will showcase the top activities and attractions that you won't want to miss during your visit to Exeter. So grab your walking shoes and a sense of adventure as we dive into the best things to do in Exeter!
Things to Do in Exeter – Indulge in the Culinary Delights
1. Visit the Exeter Red Coat Guided Tours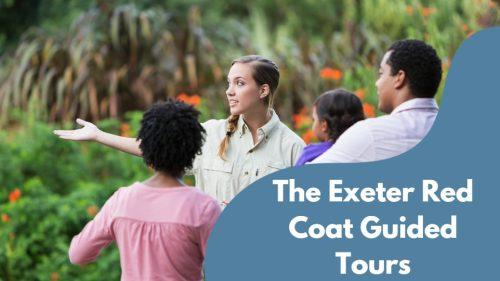 Website: www.exeter.gov.uk
If you're looking to get the most out of your visit to Exeter, then a guided tour is an excellent place to start. The Exeter Red Coat Guided Tours offer visitors a chance to explore the city's rich heritage with knowledgeable local guides who are passionate about sharing their love for this beautiful destination.
These free tours take place daily and cover a variety of topics, from the city's Roman history to its medieval architecture. Led by friendly and enthusiastic volunteers dressed in red coats, these tours provide an engaging and informative introduction to all that Exeter has to offer.
One popular tour is the Cathedral Close Walk, which explores the stunning architecture surrounding one of England's most impressive cathedrals. Alternatively, if you're interested in learning more about Exeter's turbulent past, then the Medieval Exeter Tour is sure not to disappoint.
With so many fascinating tours on offer, there really is something for everyone. So why not join one of these entertaining excursions and discover all that this captivating city has in store for you?
2. Walk along the Exeter Canal
If you're looking for a peaceful and picturesque walk in Exeter, the canal is an excellent choice. As you stroll along the water's edge, you'll be surrounded by beautiful scenery and local wildlife.
The Exeter Canal was first built over 400 years ago to transport goods between the city and nearby villages. Today, it's still used for transportation but also serves as a popular recreational spot. The towpath that runs alongside it makes for an easy and enjoyable walk.
As you make your way along the canal, keep an eye out for some of the animals that call it home. You might spot ducks paddling in the water or swans gliding gracefully across its surface. If you look closely, you may even see fish swimming beneath its clear waters
Along with wildlife sightings, there are plenty of other sights to take in on this walk. From charming houseboats to historic bridges and buildings, there's something interesting around every bend in the path.
Whether you're looking for a quiet escape from city life or just want to enjoy some fresh air and natural beauty, walking along the Exeter Canal is definitely worth adding to your list of things to do in Exeter!
3. See a show at the Northcott Theatre
Website: www.exeternorthcott.co.uk
The Northcott Theatre is one of the most popular and well-known theatres in Exeter. It's a hub for theatre lovers, showcasing a range of performances throughout the year.
The theatre hosts everything from classic plays to contemporary productions, musicals, and more. Whatever your taste in theatre may be, you're sure to find something that appeals at the Northcott.
In addition to its diverse repertoire of shows, the Northcott also boasts state-of-the-art facilities and comfortable seating arrangements. The theatre's sound system is excellent too – you'll be able to hear every note clearly during musical performances
One thing that sets this particular theatre apart is its welcoming atmosphere. Whether you're a seasoned theatre-goer or new to the scene, you'll feel right at home here. The staff are friendly and helpful, and there's always a buzz of excitement among audiences as they wait for their show to begin.
All in all, seeing a show at the Northcott Theatre is an experience not to be missed if you're visiting Exeter. So why not book your tickets now?
4. Take a tour of Exeter Castle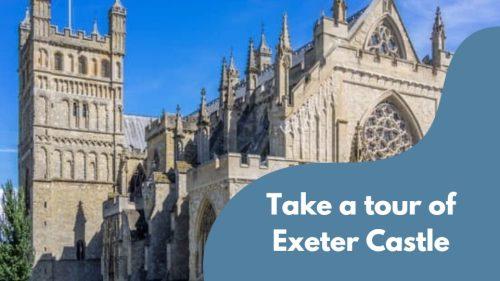 Website: www.exetercastle.uk
Exeter Castle is a historical landmark that dates back to the 11th century. It was once a military fortress but has now been transformed into a popular venue for weddings and events.
The castle's architecture is breathtaking, with its imposing walls and towers. Visitors can explore the various rooms and chambers of the castle, including the Great Hall where banquets were held in medieval times.
One of the highlights of visiting Exeter Castle is climbing to the top of Rougemont Tower. From here, you'll have panoramic views of Exeter city centre and beyond.
The castle also has an interesting history, having played roles in numerous conflicts throughout English history such as The Civil War during which it was used as a prison for Royalist troops who had fought against Cromwell's forces.
If you're interested in learning more about this historic site, guided tours are available that provide insight into its rich past. You can even book your own private tour for special occasions like birthdays or corporate events!
A visit to Exeter Castle is definitely worth adding to your list when exploring this charming city.
5. Visit the Devon Wildlife Trust
Website: www.devonwildlifetrust.org
Exeter is blessed with an abundance of natural beauty and wildlife. The Devon Wildlife Trust Visitor Center provides a fascinating insight into the local ecosystem, showcasing the diversity and fragility of the region's flora and fauna.
The centre offers interactive exhibits, educational displays, and guided tours that are suitable for all ages. Visitors can learn about conservation efforts to protect endangered species such as otters, dormice, and bats. Additionally, there are opportunities to get involved in citizen science projects by collecting data on bird populations or tracking butterflies.
The knowledgeable staff members are always happy to share their expertise on local habitats such as estuaries, moorland, woodland, and riverside meadows among others. Moreover from here, you can find out how you may be able to help preserve these environments through various programs like wildflower planting or volunteering for habitat restoration events.
It's a great place for nature enthusiasts who want to learn more about Exeter's unique ecology while contributing towards its preservation.
6. Take a Walk through Northernhay Gardens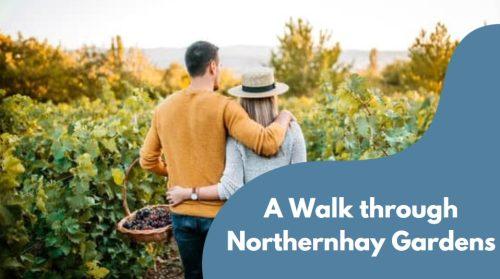 Website: http://exeter.gov.uk/
Northernhay Gardens is a must-visit destination for anyone exploring Exeter. This historic park features a range of interesting sights and attractions, including a medieval city wall and Roman baths.
As you stroll through the gardens, take some time to appreciate the beautiful surroundings. The lush greenery and vibrant flowers make for an idyllic setting, perfect for a peaceful walk or picnic.
One of the highlights of Northernhay Gardens is undoubtedly its historic features. The remains of the city wall are particularly impressive, providing a glimpse into Exeter's past as a fortified settlement.
Another fascinating feature of the gardens is the Roman bathhouse, which dates back to around AD 50. Although only part of it survives today, this ancient structure provides a tantalizing insight into life in Roman Britain.
Whether you're interested in history or simply looking for a relaxing outing in nature, Northernhay Gardens has something to offer everyone. So why not take some time out of your busy schedule to explore this beautiful park?
7. Visit the Bill Douglas Cinema Museum
Website: www.bdcmuseum.org.uk
If you're a movie buff or simply interested in the history of cinema, then visiting the Bill Douglas Cinema Museum is an absolute must when in Exeter. This museum houses one of the largest collections of cinema-related artefacts in Britain, with over 75,000 items on display.
As soon as you step inside this quirky museum, you'll be transported back to the early days of filmmaking. You can explore a range of fascinating exhibits that showcase everything from vintage projectors to classic movie posters and memorabilia.
One highlight of the museum is its impressive collection of early motion picture equipment, including some rare and unusual devices used for filming and projecting movies. The knowledgeable staff are more than happy to share their expertise with visitors and provide insights into how these machines work.
Aside from its impressive collection, what makes the Bill Douglas Cinema Museum truly special is its unique setting within Exeter University's Old Library building. Its location provides visitors with both an immersive cultural experience as well as a glimpse into life at this prestigious institution.
Whether you're passionate about films or just have an interest in history and culture, a visit to this enchanting museum will leave you feeling inspired and awestruck by all that it has to offer!
8. Walk through Rougemont Gardens
Website: http://www.exeter.gov.uk/
Rougemont Gardens is a must-visit destination for those who love to be surrounded by nature. A stroll through the gardens will take you back in time as you explore the historic sites that are located within it.
One of the most notable features of Rougemont Gardens is its medieval gatehouse, which has stood the test of time and remains an impressive structure that visitors can admire up close. The gatehouse was once part of Exeter Castle, built in 1068 by William the Conqueror.
As you walk through Rougemont Gardens, you'll also come across other remnants from Exeter's past. The remains of a castle can be found within the garden walls and offer visitors a glimpse into what life might have been like during medieval times.
But it's not just history that makes Rougemont Gardens worth visiting – there are plenty of beautiful natural sights to enjoy as well. From vibrant flowers to lush greenery, this peaceful oasis provides a tranquil escape from busy city life.
Whether you're looking for an afternoon stroll or want to learn more about Exeter's rich history, Rougemont Gardens should definitely be on your list of things to do in Exeter!
9. Take a Tour of the Exeter Brewery
Website: www.theexeterbrewery.co.uk
Exeter Brewery is a must-visit destination for beer enthusiasts. Take a tour of the brewery and learn about the fascinating brewing process that goes into every pint. You'll get to see where the magic happens, from the milling of grains to fermentation and bottling.
The knowledgeable staff will guide you through each step, offering insights into how they create unique and delicious brews. And of course, no visit would be complete without tasting some of their locally brewed beers!
You can sample a range of different styles, from light and refreshing pale ales to rich and complex stouts. Each beer has its own distinct flavour profile, so take your time savouring each sip.
What's great about Exeter Brewery is that they use locally sourced ingredients whenever possible, making for truly authentic flavours that reflect the region's terroir. It's a perfect opportunity to support local businesses while enjoying some tasty beverages.
After the tour, head over to their taproom for even more samples or grab some bottles to take home with you as souvenirs. Your taste buds will appreciate it, we promise!
10. Visit the Exeter Phoenix

Website: www.exeterphoenix.org.uk
The Exeter Phoenix is a cultural hub and arts venue that offers a diverse range of entertainment options. From independent films to live music performances, there's always something interesting happening at this vibrant location.
The cinema at the Exeter Phoenix screens an eclectic mix of films, including new releases and old classics. The theatre itself has a cosy atmosphere, with comfortable seating and state-of-the-art sound systems that make for an immersive viewing experience.
If you're into theatre or live performance art, then the Exeter Phoenix is definitely worth checking out. They host plays and shows from both local groups as well as touring productions, so there's always something fresh and exciting to see.
And finally, let's not forget about the live music events! The venue regularly hosts gigs from both up-and-coming bands as well as established acts across various genres such as rock, indie pop and jazz.
If you want to immerse yourself in some of the best culture that Exeter has to offer then visiting the Exeter Phoenix is an absolute must-do activity on your list when exploring this vibrant city.
11. Walk along the Quayside
Taking a leisurely walk along the Quayside in Exeter is an experience not to be missed. As you stroll along the River Exe, you'll see historic buildings and boats that are steeped in history and character.
One of the most impressive sights is the Custom House, which was built in 1680 and still stands as an iconic symbol of Exeter's maritime past. The building now houses a visitor centre where you can learn more about its history.
As you continue your walk, be sure to check out some of the unique shops and restaurants that line the quay. From artisanal bakeries to trendy cafes, there's something for everyone.
If you're lucky enough to visit during one of Exeter's many festivals or events, then this area really comes alive with entertainment and street performers adding a festive atmosphere to your riverside walk.
Of course, one of the highlights of any visit is taking in views from atop Pheonix Wharf where spectators can take advantage of stunning panoramic views over both sides of river banks while enjoying local refreshments at various bars/restaurants offering seating areas outside.
Whether it's for exercise or simply sightseeing purposes; walking along Quayside promenade always promises an unforgettable experience while creating lasting memories!
12. Visit the Royal Albert Memorial Museum
Website: www.rammuseum.org.uk
No visit to Exeter would be complete without a trip to the Royal Albert Memorial Museum, which boasts an impressive collection of fine and decorative arts, natural history specimens, and local artefacts.
At this museum, you'll find exhibits showcasing everything from ancient Egyptian mummies to contemporary art installations. The diverse range of collections ensures there is something for everyone here.
One standout exhibit is the World Cultures gallery, which features objects from around the globe including costume pieces and religious items. Meanwhile, the Natural History galleries are home to more than one million specimens ranging from fossils to taxidermy animals.
The museum also has a strong focus on local history with displays detailing Exeter's Roman past as well as its involvement in both World Wars. Art lovers will appreciate works by famous artists such as Dame Barbara Hepworth and Sir Edward Burne-Jones featured in the Fine Art galleries.
Whether you're interested in history or simply looking for a fun indoor activity on a rainy day, make sure to add RMAM to your list of things to do while visiting Exeter!
13. Explore Exeter's Underground Passages
Website: www.exeter.gov.uk
If you're looking for a unique and fascinating way to explore Exeter's history, then taking a tour of the underground passages is an absolute must. These medieval tunnels run beneath the city streets and offer a glimpse into the past like no other.
As you descend into the dark and winding passageways, your guide will regale you with stories of how they were used in centuries gone by. From their original purpose as water channels to their later use during times of war, there are plenty of tales to keep you captivated throughout your visit.
But it's not just the history that makes this tour so special – it's also the atmosphere. The underground passages are dimly lit and filled with echoing footsteps, creating an eerie yet exciting feeling as you walk through them.
Visiting Exeter's underground passages is an unforgettable experience that will leave you with a newfound appreciation for this ancient city. So if you want to delve deep into Exeter's rich history, be sure to add this tour to your list of things to do in Exeter!
14. Visit Exeter Cathedral
Website: www.exeter-cathedral.org.uk
Exeter Cathedral is a must-see attraction for anyone visiting the city. Built-in the 12th century, this stunning cathedral boasts impressive Gothic architecture that will take your breath away. Inside, you'll find intricate stone carvings and beautiful stained glass windows that tell stories from the Bible.
One of the highlights of Exeter Cathedral is its vaulted ceiling. The soaring arches and ribbed vaults create an awe-inspiring sense of grandeur, while the intricate patterns etched into each section demonstrate incredible craftsmanship.
Another feature not to be missed is the cathedral's impressive stained glass windows. Dating back to as early as the 14th century, these windows depict scenes from both Old and New Testament stories, with vibrant colours that light up any room.
As you explore Exeter Cathedral's many nooks and crannies, you'll also discover fascinating historical artefacts such as brass plaques dedicated to prominent figures in English history or exquisitely crafted tombs bearing effigies of past bishops and royalty.
Whether you're religious or not, a visit to Exeter Cathedral is an unforgettable experience that will leave a lasting impression on all who see it.
Conclusion
Exeter is a city that offers plenty of activities and attractions for visitors to enjoy. From exploring its historic landmarks to immersing oneself in nature, there's something for everyone here.
Whether you're interested in learning about local history, and culture, or just enjoying the scenic views and vibrant arts scene, Exeter has it all. So next time you plan a trip to England, be sure to add this charming city to your itinerary and experience all the amazing things it has to offer!
Related Articles:
Top 10 Best Places to Visit in Exeter