Welcome to the vibrant and entrepreneurial hub of Shoreditch, where creativity abounds and innovation thrives. If you're searching for the perfect coworking space in this buzzing London district, look no further! In this blog post, we'll be exploring some of the best workspaces Shoreditch has to offer. From sleek and contemporary venues to laid-back cafes with a twist, we've got you covered. So whether you're a freelancer looking for a hot desk or a growing team in need of private offices, read on to discover your ideal coworking space in Shoreditch – because finding the right workspace shouldn't be a chore!
Best Coworking Space Shoreditch – Top 7 Workspace
1. Regus
Website: www.regus.com
Regus, a renowned name in the coworking industry, has made its mark in Shoreditch with an impressive presence of seven venues strategically located throughout the area. Offering contemporary workspaces that cater to every need, Regus provides hot desks, permanent desks, and private offices for individuals and teams alike.
What sets Regus apart is their commitment to providing top-notch amenities and services. As a member, you'll have access to facilities such as printers, scanners, and photocopiers – all essential tools for a productive work environment. But it doesn't end there! Regus also believes in fostering a sense of community among its members by organizing networking events and community gatherings where you can connect with like-minded professionals.
Flexibility is key when it comes to choosing your workspace arrangement at Regus. You can opt for a monthly rolling contract or take advantage of long-term contracts if you prefer stability. Prices may vary depending on the venue you choose, but starting at around £305 per month for full-time access to their coworking areas, it's certainly an investment worth considering.
For those who require more flexibility or have lighter workloads, Regus offers five or ten days a month packages at cheaper rates. This way, even occasional users can benefit from the perks of working in these professionally curated environments without breaking the bank.
With its array of options tailored to suit different needs and budgets, it's no wonder that Regus continues to be one of the leading choices for coworking spaces in Shoreditch. So why wait? Step into any one of their conveniently located venues and unlock your true potential amidst this vibrant entrepreneurial hub!
Location: Venues across Shoreditch
2. CoBalance

Website: www.cobalance.co
CoBalance is an inviting coworking space located in the heart of vibrant Shoreditch High Street. Spread over two floors, this unique workspace combines the cozy ambiance of a leafy café with all the amenities you need to focus, collaborate, and be productive.
With 42 spacious workstations available, as well as comfortable nooks and sofas, meeting rooms, and boardrooms, CoBalance offers a diverse range of areas where you can set up camp and work according to your preference. Whether you prefer a quiet corner or an open collaborative space, there's something for everyone.
In addition to these fantastic workspaces, CoBalance provides various services and amenities to make your working experience even better. Enjoy complimentary tea/coffee throughout the day while browsing through their well-stocked library for inspiration. And when it's time for a break or some downtime, indulge in some gaming on one of their games consoles.
CoBalance goes beyond providing just a workspace; they also foster a sense of community by hosting regular events such as networking events, parties, socials, and conferences. This allows members to connect with like-minded individuals and expand their professional network while enjoying some fun-filled moments.
Membership options at CoBalance are flexible to suit different needs. From hourly or daily passes starting at £4.50 per hour to weekly or monthly passes beginning at £60 per week – there's an option that fits every schedule and budget. For those looking for long-term commitment and savings on their membership fees, there's also an annual membership priced at £1,620.
Discover all that CoBalance has to offer in terms of comfortability combined with productivity – It truly is one-of-a-kind coworking space nestled in the bustling streets of Shoreditch!
Location: 130 Shoreditch High Street
3. Techspace
Website: www.techspace.co
Techspace, founded in 2012, has established itself as a thriving hub for innovative tech companies in the heart of Old Street's Silicon Roundabout. What started as a small community of start-ups has grown into a dynamic European network that fosters collaboration and creativity.
At Techspace, their curated approach ensures that their workspaces, event spaces, and meeting rooms are specifically designed to meet the needs of forward-thinking teams. Members benefit from top-of-the-line networking and IT infrastructure, empowering them to reach new heights in their projects.
With two locations in Shoreditch, Techspace provides office spaces suitable for teams of 10 or more. Surrounded by an exciting array of bars, coffee shops, and boutiques, these venues offer not only functional workspaces but also comfortable lounges and breakout areas where ideas can flow freely.
As a member at Techspace, you'll have access to amenities such as free coffee to fuel your productivity throughout the day. Additionally secure bike storage ensures convenient commuting options for those who prefer pedal power.
Techspace understands the importance of security and offers 24-hour protection for its members' peace of mind. Whether you're burning the midnight oil or attending late-night brainstorming sessions with your team – safety is assured.
For pricing details tailored to your specific requirements contact Techspace directly; they will gladly provide all necessary information so that you can make an informed decision about joining this vibrant coworking community.
Location: Venues across Shoreditch & East London
4. Huckletree 
Website: www.rubberdesk.co.uk
Huckletree is a unique coworking space located in the historic Alphabeta conversion building on Finsbury Square. Situated just a stone's throw away from Silicon Roundabout, this workspace offers a range of membership options to cater to different needs.
For those looking for flexibility, the Light membership allows 10 days of access per month, priced at £265. This option allows you to tailor your usage based on your schedule and requirements.
If you need regular access, the Floating membership is perfect for you. With this option, you can make use of the venue's hotdesking zone and breakout spaces as often as you'd like for £370 per month. This provides ample opportunity for collaboration and networking within a vibrant community.
For those who prefer a dedicated workspace, the Resident Desk membership offers a 24/7 dedicated desk in an open-plan environment. Priced at £500 per month, this ensures that you have your own space to focus and work efficiently.
If you only require occasional access or want to try out Huckletree before committing to a full-time membership, day passes are available for £35 each or in bundles. This gives you the flexibility to choose when and how often you want to utilize the space.
In terms of facilities, Huckletree doesn't disappoint. From its contemporary bicycle ramp providing easy street-level access for cyclists to its light-filled studios and internal courtyards creating an inspiring atmosphere, every detail has been carefully designed with productivity in mind.
Additionally, Huckletree boasts an events auditorium where various community events take place regularly. This further encourages collaboration and knowledge sharing among members.
With its prime location near Silicon Roundabout and its range of flexible membership options catering to different workstyles, Huckletree is undoubtedly one of Shoreditch's top coworking spaces worth considering.
Location: Alphabeta Building, 14-18 Finsbury Square
5. Mindspace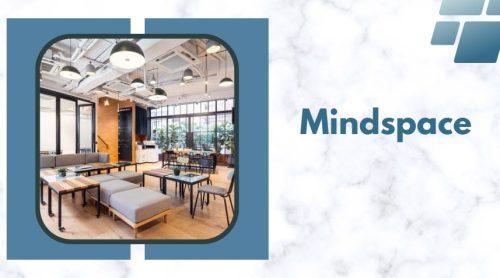 Website: www.mindspace.me
Mindspace is a coworking space in Shoreditch, London that truly embraces the vibrant and creative culture of the area. With their prime location nestled behind Liverpool Street Station, Mindspace offers an upscale and uniquely-designed environment for professionals to work and collaborate.
One of the standout features of Mindspace is their commitment to showcasing local artists. The space is adorned with art that reflects the spirit and character of Shoreditch, adding a touch of inspiration to your workday.
Surrounded by ethnic street food options, independent best restaurants, eclectic boutiques, vintage gems, and an abundance of street art, Mindspace immerses you in the rich tapestry of Shoreditch's cultural scene. Whether you're looking for a quick bite during lunch or exploring unique shops after work, everything you need is just steps away.
Membership pricing at Mindspace starts at £400 per month for their shared open space. This includes access to amenities such as a communal kitchen, breakout areas for brainstorming sessions or networking events, meeting rooms for client meetings or team collaborations, and complimentary tea/coffee to keep you fueled throughout the day.
With 24/7 access available, Mindspace allows flexibility in your working hours so that you can achieve peak productivity whenever it suits you best.
In summary, Mindspace offers professionals a fully-furnished shared working space in one of London's most dynamic neighbourhoods. With its prime location surrounded by local attractions and amenities catered towards creatives, it's no wonder why many choose this workspace as their go-to option.
Location: 9 Appold Street
6. Work.Life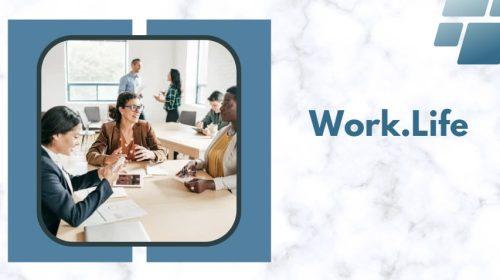 Website: www.work.life
Work.Life's Shoreditch workspace is a haven for freelancers, entrepreneurs, and professionals looking for a vibrant and inspiring place to work. With its six spacious floors, this coworking space offers an abundance of natural light that floods in through large windows, creating a bright and energizing atmosphere. The exposed brick walls will add a touch of character and charm.
When it comes to membership packages, Work.Life has something for everyone. The Flex membership allows you to pay on an hourly basis at just £7 per hour. This package grants you access from 8.30 am-8.30 pm every day, along with perks such as complimentary refreshments, discounts on meeting room bookings, and invitations to community events.
For those who require more flexibility and round-the-clock access to the workspace, the Unlimited membership is the perfect choice. Starting at £350 per month, members can enjoy unlimited 24/7 access to all facilities.
In addition to the fantastic amenities already mentioned, Work.Life also boasts fully equipped kitchens where members can prepare their meals or grab a quick snack between tasks. Bike storage facilities are available for those who prefer cycling as their mode of transportation.
But it doesn't stop there – Work.Life goes above and beyond by hosting weekly best pubs and pizza nights which foster camaraderie among its members. For those seeking relaxation or stress relief after a long day's work, yoga classes are offered onsite as well.
With its inviting atmosphere and attention to detail when it comes to member benefits and services provided, Work.Life
Life truly stands out as one of the top coworking spaces in Shoreditch.
Location: Rivington House, 82 Great Eastern Street
7. Soho Works Shoreditch
Soho Works Shoreditch is a coworking space located in Shoreditch, London. It is known for its professional environment and pleasant atmosphere. The space is also well-equipped with meeting rooms, a kitchen, and printing services.
Address: 56 Shoreditch High St, London E1 6JJ, UK
Phone: +44 20 3841 7600
Website: https://www.sohohouse.com/soho-works/shoreditch
Related Articles:
Best coworking space Farringdon
Best coworking space Kensington