Welcome to Covent Garden, one of the most vibrant and exciting areas in London! From the historic Piazza to the bustling markets, this neighborhood is bursting with energy and things to do. Whether you're a local or a visitor, there's always something new to discover here. Get ready for an adventure as we take you through some of the best activities, attractions and hidden gems that make Covent Garden such a unique destination. Let's dive in!
Things to do Covent Garden
1. Explore the Covent Garden Piazza
Covent Garden Piazza is the heart of this bustling neighborhood and a must-visit for anyone coming to London. This historic square has been a popular meeting place since the 17th century, and today it's still one of the liveliest spots in the city.
As you wander through the piazza, take in all that surrounds you: street performers entertaining crowds with their juggling acts or musical performances, neon lights illuminating storefronts and best restaurants, and vibrant flowers adding pops of color everywhere you look.
The centerpiece of Covent Garden Piazza is undoubtedly its iconic market building. This stunning structure dates back to 1830 when it was built as a fruit and vegetable market. Today it houses some of London's best boutique shops, artisanal food stalls, and unique cafes.
But there's more to see beyond just the market building. Look up at nearby St Paul's Church, one of London's oldest churches which provides an impressive backdrop to all activity in Covent Garden Piazza. Don't forget to pop inside too! Its beautiful interior will leave even non-religious visitors spellbound.
So head on over to Covent Garden Piazza – grab a coffee from one of many independent stores dotted around – sit down somewhere comfortable – relax yourself – people-watch while taking your time observing all that's happening around you!
2. Visit the Royal Opera House
Visiting the Royal Opera House is a must-do activity for anyone visiting Covent Garden. The stunning building, which dates back to 1858, boasts an impressive neo-classical façade that is sure to impress visitors. But there's so much more to this iconic venue than just its architecture.
The Royal Opera House hosts a wide range of performances throughout the year, from ballets and operas to contemporary dance shows and musicals. With world-renowned performers taking to the stage on a regular basis, there's always something amazing happening at this historic venue.
For those who want to delve deeper into the history of the Royal Opera House, tours are available that take you behind-the-scenes. Explore areas not normally open to the public, including rehearsal rooms and backstage areas where sets are built and costumes created.
And if you're feeling peckish after all that exploring, head over to one of the venue's restaurants or bars for some delicious food and drink options. From fine dining experiences through to casual refreshments in between acts – there's something for everyone here.
Visiting the Royal Opera House is an unforgettable experience that should definitely be on your list of things-to-do when visiting Covent Garden!
3. Enjoy live street performances
Covent Garden is famous for its vibrant live street performances that take place throughout the day. From talented musicians and dancers to skilled magicians and circus performers, you can always expect something exciting happening in the Piazza.
The best part about these performances is that they are completely free! You can enjoy them without spending a penny, making it an affordable entertainment option for everyone. The performers come from all over the world, bringing their unique style and culture to Covent Garden.
What makes these performances even more enjoyable is the audience participation. Some performers will call upon the crowd to participate in their act or sing along with them. It creates a sense of community as people from different backgrounds come together to share in this experience.
If you're lucky enough, you might even catch a glimpse of some famous street performers who have made it big like David Blaine or Harry Houdini. So make sure to keep your eyes peeled while strolling through Covent Garden Piazza because there might be a magical performance waiting just around the corner!
4. Browse the boutiques and designer stores along Neal Street and Seven Dials
Neal Street and Seven Dials are two of the most popular shopping destinations in Covent Garden. They offer a wide array of boutiques and designer stores that cater to different styles and tastes. These streets are perfect for those who love fashion, as they provide an extensive variety of clothing, shoes, accessories, and more.
One notable feature about Neal Street is its pedestrian-friendly pathway dotted with shops that carry big-name brands like Nike and Dr Martens. On the other hand, Seven Dials boasts over 80 independent retailers offering unique items ranging from vintage clothing to bespoke jewelry.
If you're looking for something specific or want to browse around aimlessly without any plans, these streets will not disappoint. The variety of shops ensures there's always something new to discover no matter how many times you visit.
The best part about shopping on Neal Street and Seven Dials is that there's always a sale going on somewhere! You can score some great deals while browsing through the various stores lining both sides of these streets.
Whether you're after statement pieces or classic staples for your wardrobe or just window-shopping along two iconic London Streets – Neal Street & Seven Dials is definitely worth checking out when visiting Covent Garden!
5. Discover unique arts and crafts at the Apple Market
The Apple Market is a treasure trove for art and craft enthusiasts. Nestled in the heart of Covent Garden, this market offers a wide range of unique handmade gifts, jewelry, ceramics, textiles and so much more.
What makes the Apple Market special is that all products are made by local artisans who take great pride in their work. This means you won't find mass-produced items but instead one-of-a-kind pieces that reflect both traditional and modern techniques.
Visitors can browse through stalls filled with beautiful paintings, stunning sculptures or intricately designed woodwork. You might even meet some of the artists themselves and learn about their creative process.
Whether you're looking to spruce up your home décor or searching for a meaningful gift, you'll surely find something at the Apple Market. And if you're lucky enough to visit during holidays like Christmas or Easter, be prepared for an extra festive experience with seasonal crafts on display.
So why not take some time to explore the colorful stalls at this charming market? Who knows what treasures you might discover!
6. Take a tour of the London Transport Museum
If you're a history buff or simply fascinated by transportation, the London Transport Museum is a must-visit destination in Covent Garden. The museum is home to an extensive collection of transport-related artefacts and memorabilia that date back as far as 1800s.
The exhibits at the London Transport Museum are not just limited to old buses and trains; there's something for everyone here. You can learn about the evolution of London's public transport system, how it came into existence, how it has developed over time, and its future plans too.
One fascinating exhibit worth checking out is the 'World City Walk' which showcases different types of modes of transportation from around the world. Another interesting feature is the 'Future Engineers' gallery where kids can design their own future forms of transport using interactive displays.
There are also plenty of vintage posters on display at this museum – many are incredibly eye-catching with bold typography and vivid colours. And if you enjoy model-making, don't miss seeing some fantastic miniature models on display!
What makes this museum unique is that visitors have access to restored vehicles including iconic red double-decker buses from throughout London's history! There's even a chance to sit inside one!
Taking a tour of this museum promises an educational experience full with fun-filled memories for all ages alike!
7. Indulge in delicious street food at the food stalls in the East Colonnade Market
A visit to Covent Garden is incomplete without savouring the delicious street food at East Colonnade Market. Located in the heart of Covent Garden, this vibrant market boasts a wide range of food stalls and vendors offering scrumptious delights from around the world.
From traditional British fish and chips to Japanese sushi rolls, there's something for every palate here. You'll be spoilt for choice with options like gourmet burgers, falafel wraps, Thai curries, freshly baked pastries, and much more.
The smells wafting through the air will tantalize your taste buds and leave you craving for more. The colorful presentation and exotic flavors make these dishes not just tasty but also visually appealing.
While enjoying your meal at one of the tables set up around the market, take in the bustling atmosphere as performers entertain visitors right next to you. It's an experience that cannot be missed when visiting Covent Garden.
So head over to East Colonnade Market when hunger strikes during your trip to Covent Garden. With so many delicious choices available at reasonable prices, it's no wonder why it remains a popular destination among locals and tourists alike!
8. Watch a comedy show at the Comedy Store or the Covent Garden Comedy Club
If you're looking for a good laugh and some seriously talented comedians, the Comedy Store or Covent Garden Comedy Club is the place to be. Both venues feature an eclectic mix of established and up-and-coming stand-up comedians, making it the perfect spot for any comedy lover.
The Comedy Store has been entertaining crowds for over 40 years, with its intimate setting and lively atmosphere. You'll see top-notch performers here who are sure to keep you laughing well into the night.
Meanwhile, Covent Garden Comedy Club offers a more relaxed vibe in its underground venue located beneath The Arches at Villiers Street. It's smaller than The Comedy Store but still packs a punch with its line-up of hilarious comedians.
Whether you prefer observational humor or dark one-liners, these clubs cater to all comedic tastes. Plus, they often have special events and themed nights that add even more fun to your evening out.
So why not gather some friends, grab a drink (or two), sit back and enjoy the show? With guaranteed laughs all around, it's definitely worth checking out these iconic comedy hotspots in Covent Garden.
9. Attend a live music performance at Ronnie Scott's Jazz Club
Ronnie Scott's Jazz Club is a legendary venue in Covent Garden that has been entertaining music lovers since 1959. The club was founded by Ronnie Scott and features some of the best jazz musicians from around the world.
The interior of the club has a warm and intimate atmosphere, with low lighting, red velvet seating, and an iconic neon sign that adds to the classic jazz vibe. Attending a live music performance at Ronnie Scott's is an experience like no other.
The performances range from traditional jazz to contemporary styles, featuring both local artists and international stars. You can enjoy your favorite drinks while sitting back and immersing yourself in the soulful melodies created by talented musicians on stage.
In addition to regular shows throughout the week, Ronnie Scott's also hosts jam sessions where up-and-coming musicians can showcase their skills alongside established performers. This creates an electric atmosphere filled with passion for jazz music.
Whether you are a die-hard fan or new to jazz, attending a live music performance at Ronnie Scott's Jazz Club should definitely be on your list of things to do in Covent Garden!
10. Visit the Covent Garden Market Building
The Covent Garden Market Building has been a hub of activity for over 300 years and is a must-visit location in Covent Garden. The market building was originally constructed in the 17th century as a fruit-and-vegetable market, but today it houses an array of shops, restaurants, and cafes to cater to every taste.
Visitors can stroll through the halls, admiring the stunning architecture while perusing unique goods offered by vendors. From artisanal cheeses to handmade jewelry, there's something for everyone at Covent Garden Market Building.
One of the most popular areas within the market building is Jubilee Hall, which hosts several boutique-style stores selling everything from clothing to homeware. It's the perfect place to pick up souvenirs or gifts for loved ones back home.
Foodies will love exploring both East and West Colonnade Markets where they can sample delicious street food from all around the world. Whether you're craving sushi or tacos, there's sure to be something that will tantalize your taste buds here!
Visiting the Covent Garden Market Building provides visitors with a glimpse into London's cultural past while immersing them in modern-day shopping and dining experiences.
11. Visit the Covent Garden Academy of Flowers
Nestled in the heart of Covent Garden, the Covent Garden Academy of Flowers is a floral wonderland that offers visitors an immersive experience into the world of flowers. The academy offers a range of courses and workshops for all ages and skill levels, from beginners to experienced florists.
The academy's stunning displays feature an array of fresh blooms arranged in beautiful designs that are sure to inspire creativity and awe. Visitors can browse through various exhibitions, learn about flower arrangements, or even sign up for one-on-one classes with expert instructors.
In addition to their educational programs, the Covent Garden Academy of Flowers also sells beautiful bouquets and floral arrangements that make for perfect gifts or home decor. And if you're planning a special event like a wedding or corporate function, their team can work with you to create custom floral designs that perfectly capture your vision.
Whether you're looking to cultivate new skills in flower arranging or simply admire dazzling displays of nature's beauty, visiting the Covent Garden Academy of Flowers is definitely worth adding on your list when exploring this vibrant neighborhood!
12. Experience the vibrant nightlife in bars and pubs
Covent Garden is not only an ideal destination for shoppers and culture enthusiasts but also a vibrant nightlife hub. The area boasts of plenty of bars, pubs, and clubs that cater to all ages and preferences.
Start your night with some craft beers at the Porterhouse Brewing Co. This Irish pub offers an extensive selection of their brewed beers along with live music performances on selected nights.
For those who enjoy cocktails in a chic atmosphere, head over to Dirty Martini Covent Garden located in the heart of the Piazza. Their signature martinis are worth trying while you admire the stunning interiors.
If you're looking for something more laid-back, visit The White Lion Pub on James Street. Frequented by locals, this cozy best pub features friendly staff and a great selection of drinks to choose from.
For those into underground clubbing scenes, Cafe de Paris is known for its themed parties and events throughout the week. Dress up to impress as it's known as one of London's most exclusive venues.
No matter what kind of night out you're after – whether it be quiet drinks with friends or dancing until dawn – Covent Garden has got it covered!
13. Enjoy a delicious meal at diverse restaurants
Covent Garden is a food lover's paradise, with an array of diverse restaurants to choose from. Whether you're in the mood for Italian, Chinese or British cuisine, Covent Garden has something to offer every taste bud.
For those craving Italian dishes, there are several options such as La Ballerina and Margot Restaurant. Both serve authentic Italian delicacies using fresh ingredients that will leave you feeling satisfied.
Craving some Asian-inspired flavors? Check out Flesh & Buns or Sticks'n'Sushi for delicious Japanese dishes like sushi and ramen bowls. For those looking for classic Chinese favorites, head over to The Red Farm where they serve mouth-watering dim sum.
If British classics are more your style, then visit Rules Restaurant which opened its doors in 1798 and serves traditional English meals such as roast beef and fish & chips.
Additionally, Covent Garden also has plenty of vegan-friendly options like By Chloe serving plant-based burgers while Abuelo offers vegan breakfasts with their signature coffee blends.
No matter what your preference may be when it comes to food choices; Covent Garden is sure to satisfy any craving you have!
14. Visit the London Film Museum
The London Film Museum is a must-visit attraction for movie lovers and anyone who appreciates the art of filmmaking. Located in the heart of Covent Garden, this museum provides an immersive experience that takes visitors on a journey through the history of cinema.
As you wander through the galleries, you'll discover an extensive collection of props, costumes, and memorabilia from some of the most iconic films ever made. From Indiana Jones' famous hat to Darth Vader's mask, there are plenty of treasures waiting to be uncovered.
One highlight not to be missed is the Bond in Motion exhibition. Featuring over 100 original vehicles used in James Bond films throughout history, it's a fascinating insight into how these movies were made. You can see everything from cars and boats to planes and motorcycles up close!
But it's not just about looking at exhibits – there are also interactive experiences where visitors can step inside scenes from their favorite films and even have their photo taken with life-size models.
Visiting the London Film Museum is an unforgettable experience that will leave you feeling inspired by all things cinematic!
15. Take a leisurely stroll through Covent Garden Gardens
Covent Garden is a bustling area full of life and energy, but sometimes it's nice to escape the crowds and take a leisurely stroll through Covent Garden Gardens. This beautiful garden is tucked away behind St. Paul's Church, offering visitors an oasis of calm in the heart of London.
As you enter the garden, you'll be greeted by an array of colorful flowers and trees, creating a serene atmosphere perfect for relaxation or reflection. The winding paths are lined with benches where you can sit down and enjoy your surroundings.
One unique feature of Covent Garden Gardens is its historical significance. It was originally designed as a burial ground for St Paul's Church in 1633, but over time it evolved into the best park that we see today.
Aside from its beauty and history, Covent Garden Gardens also offers stunning views of the iconic church tower looming above it. You can snap some Instagram-worthy shots while enjoying the tranquility around you.
Taking a leisurely stroll through Covent Garden Gardens allows visitors to unwind from their busy day exploring London's sights and sounds while appreciating nature at its finest.
16. Enjoy a relaxing afternoon tea at a tea room
Covent Garden is known for its lively atmosphere, but sometimes you just need a break from the hustle and bustle of the city. That's where afternoon tea at a traditional British tea room comes in.
One of the best places to enjoy this quintessentially English experience is at The Tea Room at Petersham Nurseries. This charming oasis offers an array of loose leaf teas, homemade scones with clotted cream and jam, finger sandwiches, and delicate pastries.
The ambiance is everything you'd expect from a cozy tea room – think vintage china teacups, soft floral accents, and natural light streaming through windows overlooking the lush greenery outside. It's the perfect spot to relax with friends or indulge in some solo self-care time.
For those who want something more contemporary yet still relaxing, head over to Balthazar London located on Russell Street. Their afternoon tea menu features classic French patisserie treats paired with fine teas sourced from around the world.
Whether you're looking for a peaceful escape or simply craving some delicious baked goods accompanied by aromatic tea blends served in elegant surroundings – Covent Garden has plenty of options that cater to everyone's taste buds!
17. Catch a matinee performance at a smaller theater
Covent Garden is home to a variety of theaters big and small, but catching a matinee performance at one of the smaller venues can be a unique experience. These intimate spaces offer an up-close look at the world-class talent that London has to offer.
One such theater is The Donmar Warehouse, which features a diverse range of productions from classic plays to contemporary dramas. The cozy 250-seat venue gives audiences an immersive experience that larger theaters simply cannot replicate.
Another option is the Arts Theatre, located in the heart of Covent Garden's West End. This charming theater showcases new writing and innovative productions alongside more traditional fare. With only 350 seats, it's another great choice for those looking for an intimate theatrical experience.
For something truly offbeat, check out The Cockpit Theatre near Edgware Road station. This black-box space hosts everything from experimental theatre to live music events and comedy shows.
Whatever your taste may be, there's sure to be a smaller theater in Covent Garden that suits you perfectly – so why not take advantage of this vibrant cultural scene?
18. Explore the shops and galleries in Neal's Yard
Neal's Yard is a hidden oasis in the heart of Covent Garden. Tucked away from the hustle and bustle of the main streets, it offers a peaceful respite for those looking to escape the crowds. The colorful buildings and quirky shops create an enchanting atmosphere that draws you in.
The shops and galleries in Neal's Yard are unlike any other. From organic skincare to handmade jewelry, there's something for everyone. The independent businesses offer unique products that can't be found anywhere else.
One of my favorite shops in Neal's Yard is Neal's Yard Remedies. They specialize in natural remedies and skincare products made with organic ingredients. It's a great place to stock up on essentials or try out something new.
Another must-visit spot is Wild Food Cafe. Their plant-based menu features seasonal dishes made with locally sourced ingredients. It's perfect for vegans or anyone looking to try something different.
If you're interested in art, then check out Gallery 286. The contemporary gallery showcases works by emerging artists across various mediums such as painting, sculpture, photography, and mixed media.
Exploring the shops and galleries in Neal's Yard is an experience like no other – full of surprises at every turn!
19. Attend a photography exhibition or workshop at the Photographer's Gallery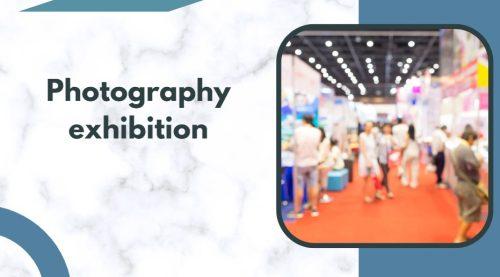 The Photographer's Gallery in Covent Garden is a must-visit for anyone interested in photography. This gallery showcases an impressive collection of contemporary and historic works from renowned photographers around the world.
Whether you're a professional photographer or just starting out, attending one of their exhibitions or workshops can be a great way to learn new techniques and gain inspiration for your own work. They offer a range of events throughout the year, including talks, lectures, and tours.
One event not to miss is FreshFaced + WildEyed, an annual exhibition showcasing emerging talent in photography. This popular event provides a platform for up-and-coming photographers to showcase their work and get noticed by industry professionals.
If you're looking to improve your skills as a photographer, then The Photographer's Gallery also offers workshops on various topics such as portrait photography and landscape photography. You'll have the opportunity to learn from experienced professionals who are passionate about sharing their knowledge with others.
Visiting The Photographer's Gallery can provide an enriching experience that will leave you inspired and motivated to take your own photographs to new heights.
20. Take a leisurely walk along the River Thames
Walking along the River Thames is one of the most popular things to do in London, and Covent Garden offers easy access to this picturesque waterway. As you stroll along the riverbank, you'll be treated to stunning views of iconic landmarks like the London Eye, Big Ben, and Tower Bridge.
The South Bank is an especially attractive stretch of riverfront that's perfect for a leisurely stroll. You can take in street performers and artists as well as grab a bite from food trucks or enjoy drinks at one of its many pubs.
If you're looking for something more active than just walking, there are plenty of opportunities for cycling or even kayaking on the Thames. Or if you prefer quieter pursuits such as bird-watching or fishing – yes fishing!- , there are also options available.
Another highlight of walking beside the Thames is discovering some hidden gems tucked away from busy tourist areas. For example, Gabriel's Wharf offers a range of independent boutiques and trendy cafes with peaceful patios overlooking the water.
Taking a walk along River Thames provides an excellent opportunity to connect with nature while enjoying breathtaking cityscapes without being too far away from Covent Garden's vibrant energy.
Things to do in Covent Garden with Toddlers
Visit the London Transport Museum
Step back in time and explore the fascinating world of London's transport history at the London Transport Museum. Toddlers will love seeing real-life buses, trains, and even old-fashioned horse-drawn carriages up close.
The museum offers a range of interactive exhibits that are perfect for little ones to get hands-on with. They can climb aboard an old bus or train carriage and experience what it would have been like to travel around London in days gone by.
There are also plenty of fun-filled activities on offer, including storytelling sessions and arts and crafts workshops. Toddlers can let their imaginations run wild as they learn about the different modes of transport that have helped shape modern-day London.
And if you're worried about keeping your little ones entertained during your visit, don't be! The museum is specifically designed with families in mind, so there are plenty of child-friendly facilities available such as baby-changing rooms and high chairs in the café area.
A trip to the London Transport Museum is not only educational but also enjoyable for toddlers who will take away from it a sense of wonderment for years to come.
Explore the Jubilee Market
Covent Garden's Jubilee Market is the perfect spot for families looking to explore unique and interesting finds. Located in the heart of Covent Garden, this market provides a great opportunity for both parents and children to browse through an array of items.
The market is home to over 100 stalls selling everything from antiques, vintage clothing, handmade crafts, jewelry and more. Kids will be delighted with the variety of colorful toys and trinkets available at the stalls while adults can indulge in some retail therapy by browsing through designer clothes or picking up souvenirs.
Apart from shopping, there are also various street performers who put on entertaining shows throughout the day. From magicians to musicians, kids will love being entertained by these talented individuals.
Visitors can also grab a bite at one of the many food vendors located within Jubilee Market. Whether it's traditional fish and chips or exotic dishes from around the world like Vietnamese Pho or Greek gyros – there's something here for everyone!
Exploring Covent Garden's Jubilee Market is a must-do activity when visiting with toddlers. It offers a fun-filled day out where you can shop till you drop while enjoying live entertainment amidst beautiful surroundings!
Enjoy a family-friendly show at the Unicorn Theatre
Looking for a fun and engaging activity to do with your toddler in Covent Garden? Look no further than the Unicorn Theatre! This family-friendly venue offers a variety of shows and performances that are sure to captivate young audiences.
One of the great things about the Unicorn Theatre is its commitment to creating theater experiences that are accessible, inclusive, and engaging for all ages. From imaginative adaptations of classic stories like "The Velveteen Rabbit" to original productions like "Anansi the Spider," there's always something new and exciting happening at this vibrant performance space.
In addition to its regular slate of productions, the Unicorn also offers a range of workshops, classes, and other educational programs designed specifically for children. These offerings provide an excellent opportunity for young ones to explore their creativity, develop their skills as performers or artists, and learn more about the theater world in general.
So whether you're looking for an afternoon outing with your toddler or want to plan a special birthday party or event around live performance art, be sure to check out what's on offer at Covent Garden's own Unicorn Theatre!
Take a ride on the London Eye
A visit to Covent Garden with toddlers will not be complete without taking a ride on the London Eye. This iconic landmark offers breathtaking views of London's skyline, which your little ones will surely enjoy.
The 30-minute ride takes you up to 135 meters above the ground, and you get a panoramic view of some major landmarks such as Big Ben, Buckingham Palace and St. Paul's Cathedral. Each capsule holds up to 25 people, so there is enough space for families with strollers.
To make the experience even more exciting for your toddlers, consider visiting during sunset or at night when the city lights illuminate the sky. The view from up high is simply stunning.
Aside from enjoying the fantastic views, there are also interactive tablets inside each capsule that provide an educational experience about what you're seeing below. It's an excellent opportunity for young children who are learning their geography and history lessons in school!
Taking a ride on the London Eye in Covent Garden should definitely be on your list when travelling with toddlers – it's both entertaining and educational!
Visit Benjamin Pollock's Toyshop
Located in Covent Garden, Benjamin Pollock's Toyshop is a charming destination for toddlers and adults alike. This traditional toyshop has been around since the late 19th century and is known for its collection of whimsical toys, puppets, and theatrical sets.
As soon as you step inside this magical shop, you'll feel like you've entered a fairytale world. The shelves are filled with enchanting toys that will capture the imagination of any child. From marionettes to vintage board games, there is something for everyone at Benjamin Pollock's Toyshop.
One of the highlights of this toyshop is their selection of paper theatres. These intricate sets come with detailed characters and backdrops that can be assembled into a miniature theatre production. It's the perfect activity to do with your toddler on a rainy day!
In addition to their impressive collection of toys, Benjamin Pollock's Toyshop also offers workshops where kids can learn how to make their own puppet or paper theatre set. These classes are led by experienced artists who will guide your child through every step of the process.
Visiting Benjamin Pollock's Toyshop should be on every parent's list when exploring Covent Garden with toddlers. Its unique charm and extensive collection of traditional toys make it an unforgettable experience for children and adults alike!
Things to do in Covent Garden at Night
Watch a theater performance at the Vaudeville Theatre or the Duchess Theatre
Covent Garden is renowned for its world-class theater performances, and the Vaudeville Theatre and Duchess Theatre are two of the most popular venues in the area. Both theaters offer an array of shows that cater to all tastes, from classic dramas to contemporary comedies.
The Vaudeville Theatre has a rich history dating back over 100 years and has been home to some iconic productions. It's a beautiful space with stunning architecture and a welcoming atmosphere that makes it perfect for an evening out.
Similarly, The Duchess Theatre is known for attracting top talent from across the globe. Its intimate setting means you'll be up close and personal with some of the best actors London has to offer.
Watching a theater performance at either venue is not just about seeing great acting; it's also about immersing yourself in an experience that engages your mind, heart, and soul. So why not grab some tickets for your favorite show and enjoy one of Covent Garden's most magical experiences?
Catch a live music performance at The Roadhouse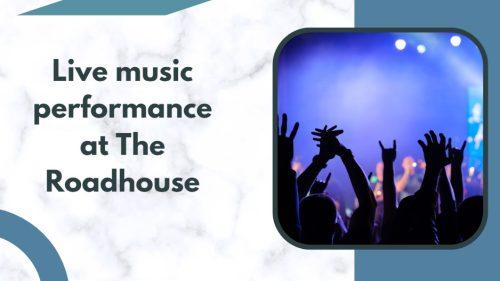 If you're looking for a night of live music in Covent Garden, then The Roadhouse is the place to be. This American-style bar and restaurant plays host to some of the most incredible bands and musicians around.
The Roadhouse has been around for over 25 years and has earned itself a reputation as one of London's best live music venues. With its intimate setting, you'll feel like you're part of something special as you listen to some fantastic tunes.
The venue hosts everything from up-and-coming local artists to internationally renowned acts, so no matter what your taste in music may be, there will always be something for everyone at The Roadhouse.
Aside from the live performances, The Roadhouse also serves up some delicious food and drinks. Whether it's a classic burger or one of their signature cocktails, you'll find something tasty to enjoy while soaking up the sounds.
So why not make your way down to The Roadhouse on your next night out? You never know who might be playing – but we guarantee that it'll be an unforgettable experience!
Take a nighttime stroll through illuminated streets
Covent Garden is a beautiful and lively area to explore during the day, but at night it becomes even more enchanting. One of the best ways to experience this magical neighborhood after dark is by taking a nighttime stroll through its illuminated streets.
As you walk down the cobbled paths, you'll be surrounded by twinkling lights and atmospheric street performers showcasing their talents. The bustling energy of Covent Garden will still be present despite the late hour, making for an unforgettable evening adventure.
During your stroll, make sure to take in all of the stunning architectural features that Covent Garden has to offer. From towering 18th-century buildings to hidden alleyways filled with characterful shops and cafes, there's always something new waiting around each corner.
If you're lucky enough to visit during Christmas time, the festive decorations add an extra touch of charm to an already delightful experience. Whether you're alone or with friends and family, taking a nighttime stroll through Covent Garden is not only free but also one of the most enjoyable things you can do in this vibrant London district at night.
Visit The Escapologist, a themed cocktail bar
If you're looking for a unique and thrilling experience in Covent Garden at night, then look no further than The Escapologist. This themed cocktail bar is sure to transport you into a world of adventure, as it is inspired by the exploits of Houdini and other legendary escapologists.
As soon as you step inside the bar's doors, you'll be greeted by an ambiance that feels both mysterious and exciting. From the dim lighting to the vintage decor, everything about this place screams "cool." And with its cleverly crafted cocktails, The Escapologist manages to deliver on all fronts.
One standout feature of this bar is undoubtedly its range of signature drinks. With names like "The Great Houdini" and "Escape Through Time," these cocktails are designed to delight your taste buds while immersing you in an atmosphere unlike any other.
So if you're up for an evening filled with intrigue and adventure, head over to The Escapologist in Covent Garden tonight!
Watch a movie at Picturehouse Central
Picturehouse Central is a popular destination for movie lovers in Covent Garden. It's one of the most unique and stylish cinemas in London, with its beautiful deco architecture and state-of-the-art screens. Moviegoers can enjoy both mainstream releases and independent films at Picturehouse Central.
This cinema offers luxurious seating arrangements, including comfortable sofas, armchairs, and footstools that provide ultimate comfort while watching movies. The sound system is exceptional too, ensuring an immersive experience for audiences.
What makes this cinema stand out from the rest is its bar on the first floor where moviegoers can grab food before or after their screening. With a wide selection of wines, cocktails, beers along with several delicious snack options like popcorns and nachos Picturehouse central provides an excellent all-in-one entertainment experience.
Whether you're looking to watch a blockbuster film or indie flicks late into the night, Picturehouse Central offers something for everyone. Catching a show here should definitely be on your list when searching things to do in Covent Garden at Night!
Related Articles:
Best Things to Do in Bridgwater
Best Things to Do in Wiltshire